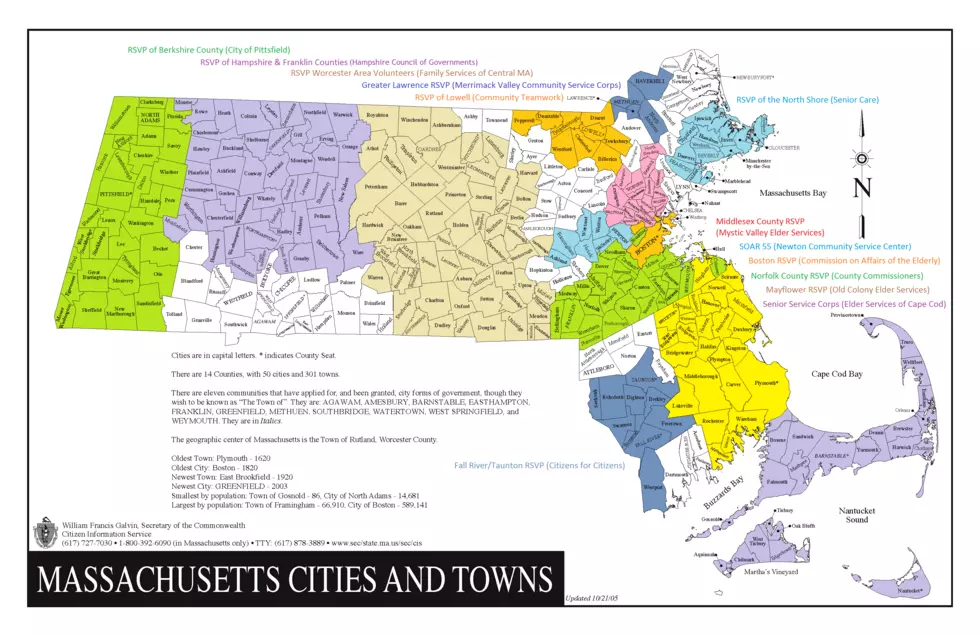 A Music Note In Every City (Video)
W.F Galvin Secretary of The Commonwealth
Talk about being creative and adventurous!
This past summer, Emerson College senior Noah Wisch made his way through every city and town in Massachusetts playing a note on his ukulele at each stop.
From Abington, to Yarmouth, Wisch's goal was to compile an original instrumental ukulele song, which he did as he played underneath every city and town sign in the state. Each of the notes played in the 351 cities and towns turned into Wisch's song "Sidewalks," which was posted to Youtube on Monday.
Mass Live reports that in the video, Wisch poses underneath the infamous white and blue, city and town Massachusetts signs in alphabetical order as he plays his ukulele.
Wisch said  "I wanted to explore all the cities and towns that I had heard of but never been to. And so this project came to be...Massachusetts is such an incredible and beautiful state; from the big cities to the small farm towns, there's a place for everyone to enjoy themselves."
Watch the video and see how many of our local Towns and Cities made it into his video.
Youtube/ banancactus ukelele