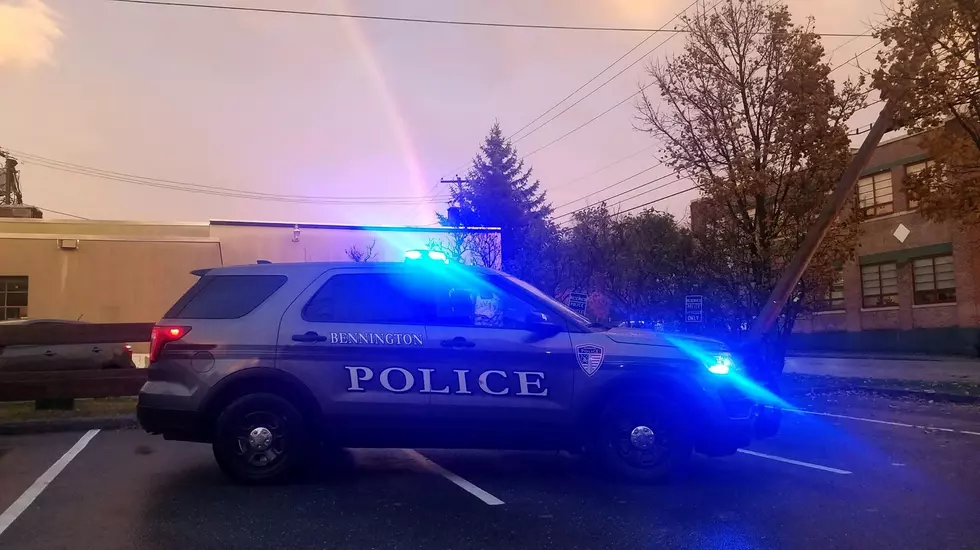 A Repo Ends up With A Bennington Man Facing Multiple Charges
Bennington Police/Facebook
PRESS RELEASE: From the Bennington Police Dept.
Weapons Offense, Aggravated Assault, Discharging a Firearm.
OFFENDER: Christopher E. Denio, Age, 67
Dispatch further advised the male shot out the tires to the repossession tow-truck.
The repossession company, Location Services, is located in Burnt Hills, NY.
Upon officers arriving, dispatch advised the male in question later identified as Christopher E. Denio was driving down the driveway in a pick-up truck. Officers observed the truck driving towards them and pull into a parking area in front of a large blue garage with a white garage door.
The truck stopped and officers were able to apprehend Denio.
Officers spoke to the victims and learned the tow truck operator had the vehicle in question hooked up to the wrecker. While the vehicle was attached to the wrecker, Denio got into the vehicle and attempted to drive it off the lift.

Enter your number to get our free mobile app
Denio got out of the vehicle and then went into the residence and obtained a rifle. Denio walked out of the residence and up to the wrecker, pointing the rifle at the victims. The victims stated the barrel of the rifle was making contact with the driver's side window while they were sitting inside of the wrecker. Denio shot the driver side tire and passenger side tire, deflating each. Denio was standing next to the driver side door after shooting the tires, and told the victims, to drop the SUV or I'll shoot you.
Denio was released on court-ordered conditions to appear in Vermont Superior Court-Bennington Criminal Division on Wednesday, September 9, 2020, at 12:30 to answer to the charges of, Aggravated Assault with Deadly Weapon, Criminal Threatening, Unlawful Mischief, Reckless Endangerment, Persons Prohibited from Possessing Firearms, and Aiming Gun at Another.
If you have any information regarding this incident contact, Officer Diotte.
KEEP LOOKING: See what 50 company logos looked like then and now