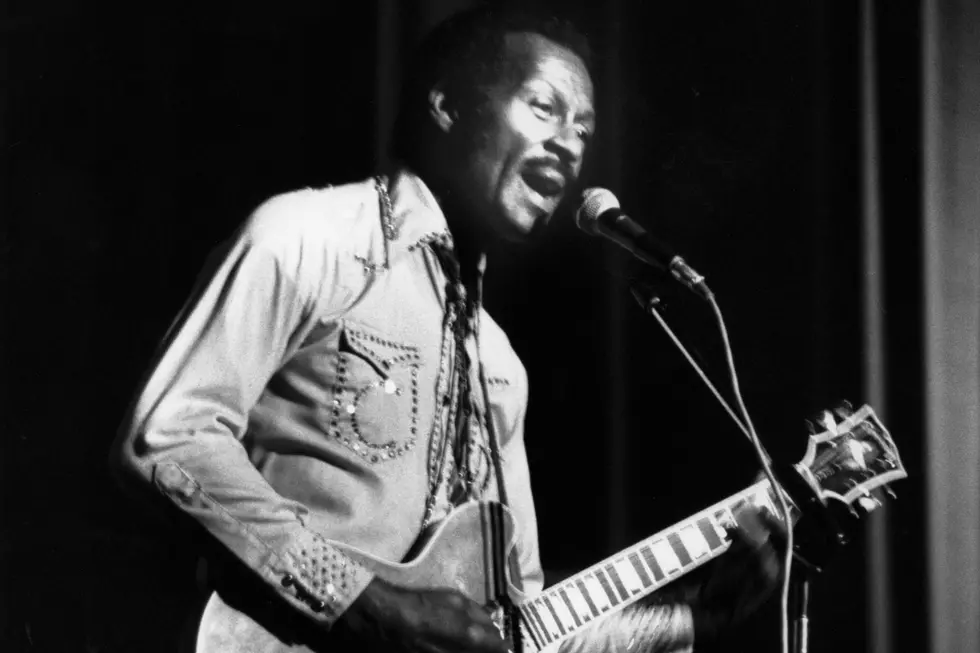 Chuck Berry Documentary and Biopic in the Works
Keystone, Getty Images
You know you're a widely appreciated musician when someone decides to dedicate a documentary to your life's work — and if you get the biopic treatment, well, you've truly arrived. So it's only fitting that roughly a year after his death at the age of 90, plans are afoot to produce a documentary and biopic about cornerstone rock artist Chuck Berry.
Film industry digital trade publication Deadline brings word of the two Berry projects in the works, starting with the documentary, which is tentatively titled Chuck! The Documentary and being helmed by veteran producer and director Jon Brewer.
Brewer, whose previous credits include films about the music of Cream, the Moody Blues, Yes, Jethro Tull and Bad Company, has already started principal photography on his project. "I am very privileged," he said in a statement, "to be able to produce and direct this fully authorized and official story of the legendary Chuck Berry."
Like Brewer's documentary, the Berry biopic is being developed with the approval of his estate; as Deadline notes, Berry's widow Thelmetta signed the deal for the films, partnering with Cardinal, a U.K.-based independent imprint. Although neither a director nor a screenwriter has been announced for the biopic, plans appear to call for a fast-moving approach to both projects.
Brewer's expected to wrap Chuck! The Documentary by the summer, at which point sources say the biopic should be ready to begin pre-production. While this represents the first time filmmakers will have tried to sum up or dramatize Berry's life and legacy, his career's been celebrated on the big screen before, most notably in the acclaimed 1986 concert documentary Hail! Hail! Rock and Roll.