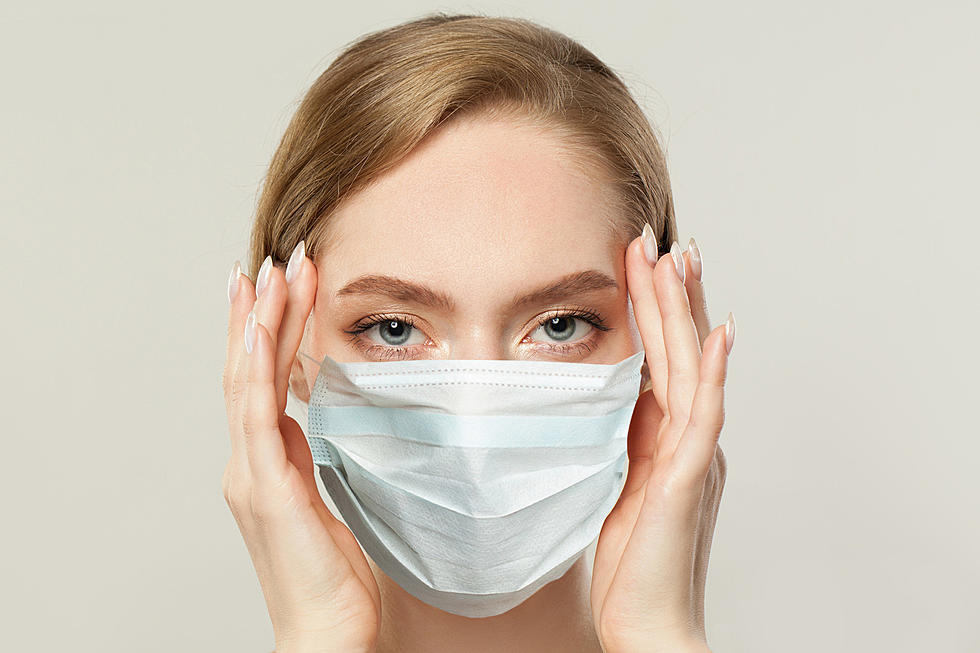 COVID-19 Cases on the Rise in the Berkshires…CDC Says Mask Up
JNemchinova
COVID cases are on the rise in Berkshire County and across the state.  Although Governor Baker said yesterday that he has no plans on re-issuing a mask mandate in the state, the Centers for Disease Control and Prevention (CDC) is recommending that you "mask up" when you are in a public indoor area as Massachusetts is now considered high risk for COVID-19 spread.
With Berkshire County today considered to have a "high transmission" rate, the numbers are going in the wrong direction like most of the entire country.  Yesterday the Massachusetts Department of Public Health said there were 402 patients in Mass hospitals suffering from COVID-19.  As of August 12th, there were 7 patients hospitalized in the Berkshires.   There were 3 deaths reported between July 25th and August 7th.
Based on data up to last Thursday, August 12th, 224 confirmed cases were reported in the Berkshires.  That is up from 94 the prior 2 weeks.  There has been 6,879 confirmed cases since the outbreak began last year according to publichealthwm.org.
Testing in the Berkshires is way up over the prior 2 weeks with 8061 tests administered compared to the 6,582 tests 2 weeks ago.  The "positivity rate" is higher in the Berkshires at 3.05% compared to the state average of 2.69%.  Examining the graph posted at publichealthwm.org, there are some troubling signs for a number of communities.  North Adams reported 74 new cases between 7/15 and 8/7.  Currently 41 residents out of 100,000 are testing positive, the highest rate in the Berkshires.  Many of those cases have been connected to the North Adams Commons Nursing and Rehabilitation Center. In Pittsfield there are 67 new cases reported as of last Thursday with 11 out of 100,000 residents testing positive.  Great Barrington has some issues with 21 additional cases and over 22 residents out of 100,000 testing positive.
In and around the Berkshires more and more people are masking up.  On recent trips to the grocery store, gas station and shopping center more people were wearing masks than not.  It is a very different story down south and out west.
If you are in need of a test or a vaccination, click on this link to the Berkshire Vaccine Collaborative for information.