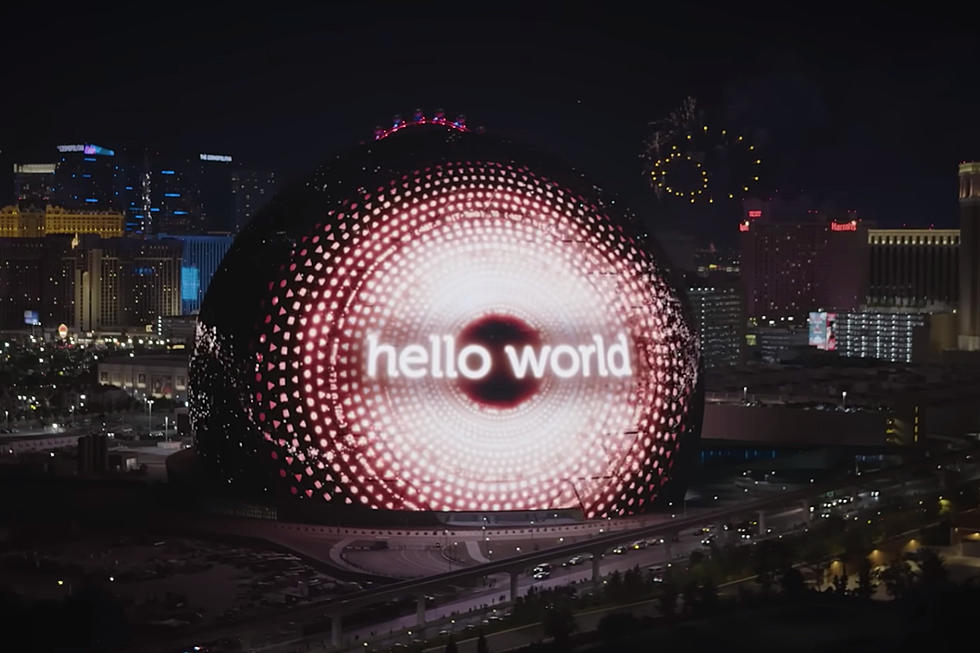 Watch Las Vegas' MSG Sphere Debut Its Incredible Visuals
YouTube
MSG Sphere, the massive $2.3 billion entertainment space in Las Vegas, lit up its exosphere for the first time on Tuesday.
The first message displayed on the giant venue said, "Hello World." From there, the Sphere showed off an incredible array of eye-catching visuals, including fireworks, the American Flag and a rotating planet Earth on the Fourth of July.
Videos from the display can be seen below.
Standing 366 feet tall and 516 feet wide, the MSG Sphere is the largest spherical structure in the world and also features the largest programmable LED screen ever made.
"The exosphere is more than a screen or a billboard – it is living architecture, and unlike anything that exists anywhere in the world," Guy Barnett, senior vice president for brand strategy and creative development at Sphere Entertainment, said in a statement. "[Tuesday] night's show provided a glimpse of the Exosphere's captivating power, and the possibilities for artists, partners, and brands to create compelling and impactful stories to connect with audiences in new ways."
The state-of-the-art facility is set to officially open on Sept. 29. Irish rockers U2 will christen the Sphere with a residency stretching through December. The venue, which seats just less than 18,000 people, sits one block east of the Las Vegas Strip and will be connected to the Venetian resort by a pedestrian walkway.
"Most music venues are sports venues. They're built for sports – they're not built for music. They're not built for art," Bono explained during an interview with Apple Music. "There's nothing like it. It's light years ahead of everything that's out there," added the Edge.
U2 Albums Ranked
U2 don't inspire weak reactions in people. There are passionate U2 fans, and passionate U2 haters, and very little in between.