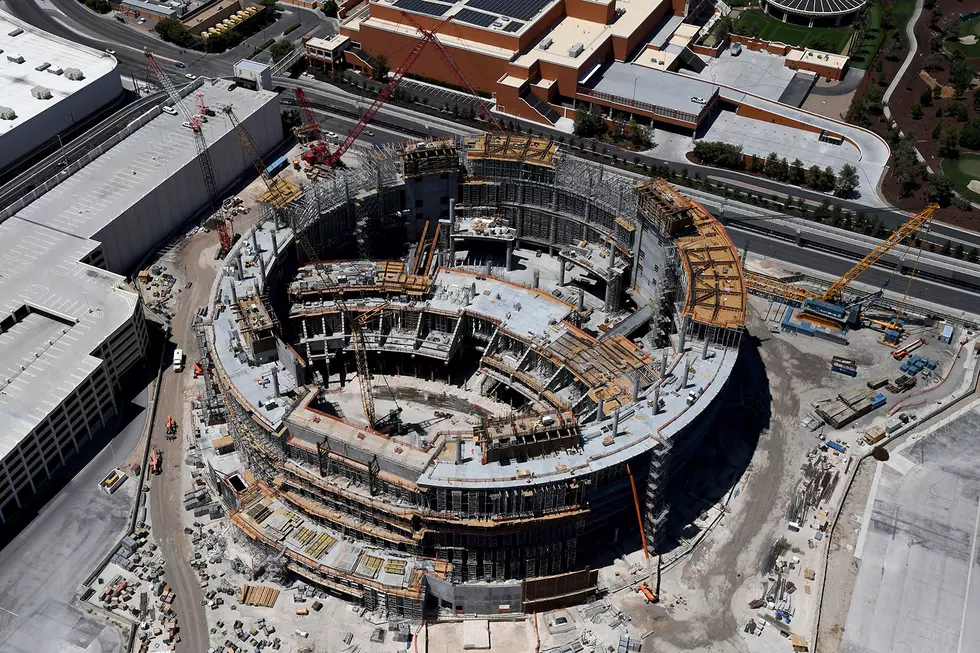 Cost of Venue Hosting U2's Las Vegas Shows Rises to $2.3 Billion
Ethan Miller, Getty Images
When U2 opens the new MSG Sphere venue in Las Vegas in September, it will become the most expensive entertainment building in the state of Nevada, costing $500 million more than its owners originally expected. It's now expected to cost $2.3 billion.
Announced in 2018, the spherical construction was to cost the Madison Square Garden Company $1.8 billion, with a capacity of 17,500 – compared to the $1.9 billion Allegiant Stadium, home of the Las Vegas Raiders, and its 65,000 capacity. Supply chain issues, pandemic delays and the global financial situation all contributed to rising costs, which had reached $2.1 billion by December 2022.
The company faced criticism from industry analysts, with one saying the costs had always been underestimated. But CFO David Brynes argued that the innovative nature of the complex, and the immersive musical entertainment it could offer, meant it was still a safe investment. "We feel very good about the sponsorship opportunities, especially in Vegas … the No. 1 destination for entertainment," he said in December. "And the Sphere will be the No. 1 immersive experience the city offers. Companies and brands are going to want to be associated with this experience."
Highlighting the advertising opportunities presented by the fact that the entire exterior will be an LED screen, Brynes added, "What's even more encouraging is that several of these Sphere sponsorship conversations are with existing major sponsors at [other] MSG entertainment venues. Clearly, companies recognize the value of event sponsorship for Sphere."
Analyst David Katz, who accused the owners of getting their math wrong at the outset, said that revenue beyond ticket sales could still make the business work. "Having toured the property recently, we believe it could become a must-see asset in Las Vegas," he noted.
U2 will become the first act to perform at the venue – its full name is the Sphere at the Venetian Resort – on Sept. 29, with an additional 17 shows announced running into November. Ticket prices start at an all-in price of $140.
2023 Rock Tour Preview
Reunions, farewells and long-awaited shows are on the horizon.