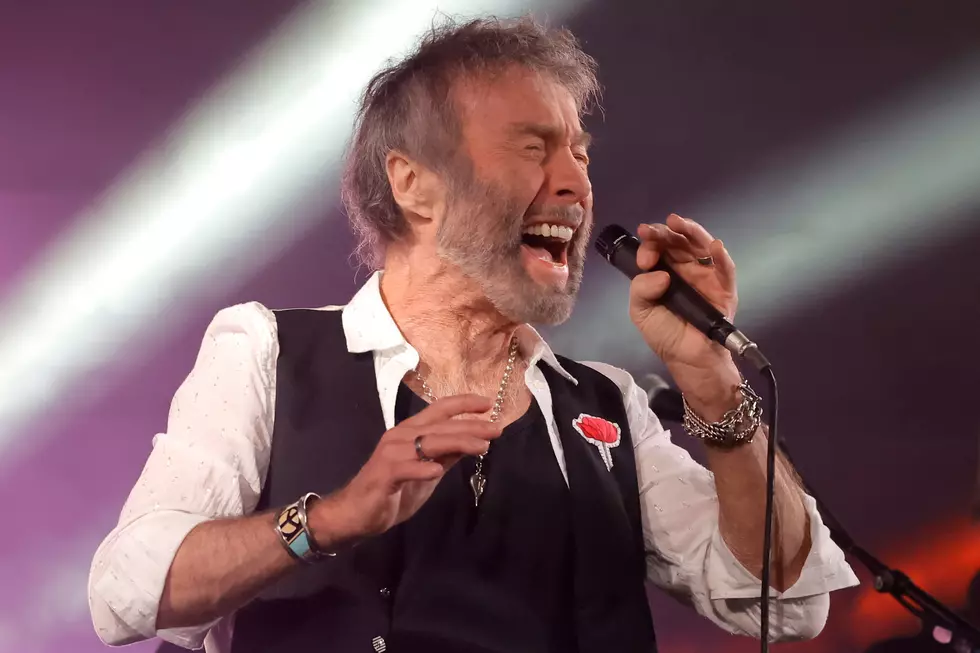 Why Paul Rodgers Didn't Perform 'All Right Now' for 18 Years
Kevin Winter, Getty Images
Free disbanded in 1973, after enjoying success in the late '60s and early '70s. When they did, Paul Rodgers decided to leave the group's material behind – including their best-known song.
"After I left Free, I didn't play 'All Right Now' for many, many years because I thought, 'I've gotta move on,'" Rodgers said during an appearance on TalkShopLive. "I was doing the Bad Company thing, and then I did the Firm, we didn't do much Free then."
Almost two decades passed before Rodgers was convinced to revisit "All Right Now" while touring in support of a tribute album to blues legend Muddy Waters.
READ MORE: Paul Rodgers Recalls First Time Free Played 'All Right Now'
"I had Jason Bonham in the band, and he was constantly [saying], 'Let's do some Free! Come on, let's do 'Mr. Big.' Come on, let's do 'The Stealer,'" Rodgers recalled. "And I said, 'No, no, no. This is a blues tour. We're gonna just do blues.'"
Eventually, Bonham got his wish. "One day we were in this club, a fabulous club somewhere, I can't remember where, unfortunately. And he said, 'Let's do 'All Right Now!'" Rodgers said, "and he started it. And the audience all picked up on that, and they all said, 'Yeah, come on! 'All Right Now!'
"So it's only me standing there," Rodgers added. "All the musicians behind me want to play 'All Right Now,' and all the audience is going for it. I went, 'OK, let's do it,' and it was amazingly refreshing to play it. It really was."
Watch Free Perform 'All Right Now' in 1970
When Did Paul Rodgers First Play 'All Right Now'?
In retrospect, even Rodgers seemed surprised by how long he'd stepped away from "All Right Now." During the TalkShopLive interview, he estimated it had only been a six-year break. His wife, Cynthia Kereluk, then noted that it had been 18. "Eighteen years, my god," Rodgers replied.
READ MORE: A Firm Defense of the Firm's Underrated LP 'Mean Business'
Kereluk's estimate lines up with available historical information. Bad Company included Rodgers' former Free bandmate Simon Kirke, Mott the Hoople's Mick Ralphs and King Crimson's Boz Burrell, and according to Setlist.fm they performed "All Right Now" on two occasions in 1975. The next time Rodgers' played the track was on the 1993 blues tour.
When Does Paul Rodgers Release His New Album?
Rodgers' latest solo project, Midnight Rose, is set for release on Sept. 22. His last album dates back more than two decades.
"Midnight Rose grew from sparks of ideas I had," he said when announcing the LP. "The sparks developed into a raging fire when the band and everyone involved brought their absolute 'A' game. I think it is my best album to date. I like it, I hope you do too."
Rodgers has not yet announced any concerts in support of Midnight Rose. His last tour as a solo artist was in 2018 when he hit the road with Jeff Beck and Ann Wilson on the Stars Align tour. In 2019, Rodgers once again joined with Bad Company for an extended trek, this time supporting Lynyrd Skynyrd.
Rock's Forgotten Supergroups
Here's a rundown of would-be supergroups that the world at large has forgotten over the years.