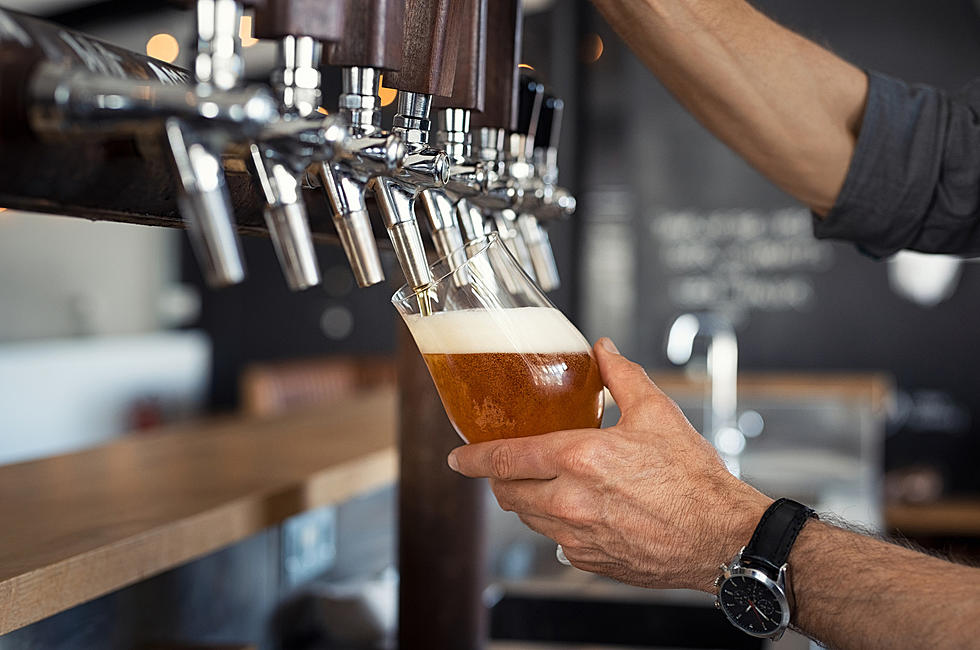 The Oldest Brewery in Massachusetts is Employee Owned and Big on Charity
Ridofranz
There's no doubt that Massachusetts has its fair share of beer aficionados which is probably why there are so many breweries to choose from and to visit across the Bay State including the Barrington Brewery in Great Barrington, Tree House Brewing Company in Charlton, Trillium Brewing in Boston, Vanished Valley Brewing in Ludlow, Brick and Feather Brewery in Turners Falls, Jack's Abby Brewing in Framingham, Big Elm Brewing in Sheffield, Wandering Star Craft Brewing in Pittsfield, Building 8 Brewing in Northampton, Exhibit 'A' Brewing in Framingham, Fort Hill Brewery in Easthampton,  Wormtown Brewery in Worcester, Hot Plate Brewing Company in Pittsfield, Bright Ideas Brewing in North Adams (inside MASS MoCA) and the list goes on and on.
Do You Know What and Where the Oldest Brewery is in Massachusetts?
According to VinePair the oldest/longest operating brewery in Massachusetts is Harpoon Brewery. Originally formed in Boston in 1986 by some beer-loving college buddies, Harpoon has been around for over 30 years and has three locations you can check out including Harpoon''s Kitchen located at 306 Northern Avenue in Boston, The Harpoon Worcester Beer Garden located on Mercantile Plaza, and the brewery taproom and beer garden which is located at 336 Ruth Carney Drive in Windsor Vermont.

The Massachusetts-Based Brewery is Owned By Its Employees
In addition to their wide range of beer selections, the Harpoon company is employee-owned which means that every person who works full-time at Mass. Bay owns a piece of the company without having to invest their own money to purchase stock. If you want to join the team Harpoon is hiring.
Harpoon Brewery Also Has a Focus on Charitable Events
Harpoon also hosts and partners with other organizations to put on events including various festivals, and charitable events like Dogtoberfest. As a matter of fact, there is an entire arm of the company that focuses on charity entitled Harpoon Helps which has raised hundreds of thousands of dollars through fundraising events at the company's breweries. The Harpoon community appears to be one that is full of laughs, fun, joy, and kindness which you can check out on the company's website and Facebook page.
LOOK: Best Beers From Every State
To find the best beer in each state and Washington D.C., Stacker
analyzed January 2020 data from BeerAdvocate
, a website that gathers user scores for beer in real-time. BeerAdvocate makes its determinations by compiling consumer ratings for all 50 states and Washington D.C. and applying a weighted rank to each. The weighted rank pulls the beer toward the list's average based on the number of ratings it has and aims to allow lesser-known beers to increase in rank. Only beers with at least 10 rankings to be considered; we took it a step further to only include beers with at least 100 user rankings in our gallery. Keep reading to find out what the best beer is in each of the 50 states and Washington D.C.
What Are the Signature Drinks From Every State?
LOOK: 20 American foods that raise eyebrows outside of the US
Stac



ker
compiled a list of 20 unusual and uniquely American foods that might raise eyebrows outside the U.S.