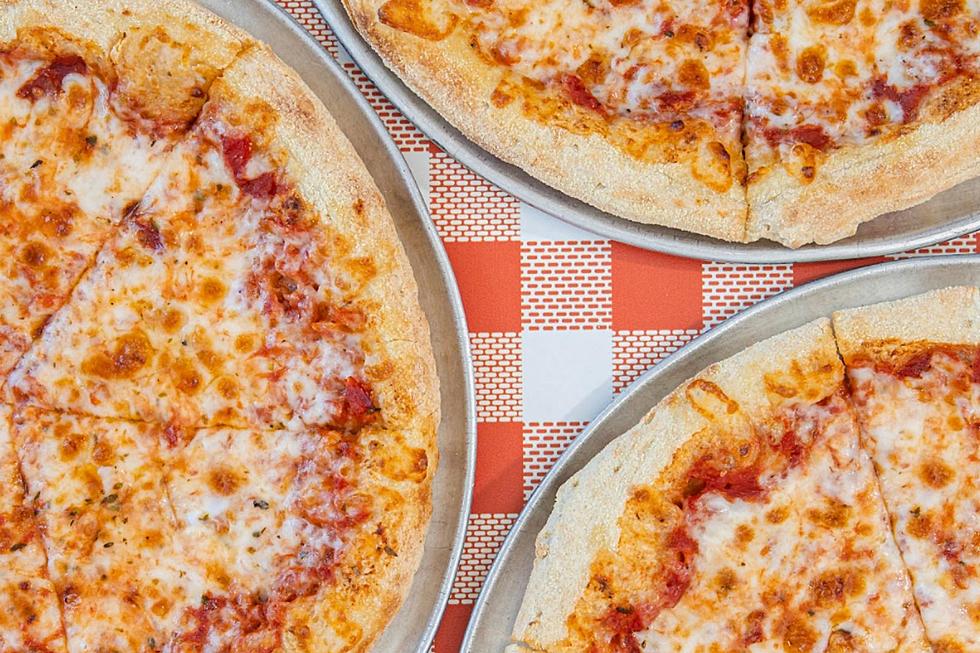 Beloved MA Pizza Chain Offering Up Free Food on a Regular Basis
Papa Gino's-Facebook
One of my favorite foods is pizza but really who doesn't love pizza? There hasn't been a pizza that I have met that I couldn't eat. One of my favorite pizza chains is Papa Gino's. Back when I lived in the northern Berkshires, my friends and I would visit the North Adams location quite often. Whether it was just to hang out, grab a bite to eat, play the arcade games, or congregate for a birthday party, Papa Gino's was in my life quite often when I was a youth.

When I moved to Pittsfield back in 2011, I still was able to enjoy Papa Ginos as there was a location on Merrill Road. Sadly, that location closed a few years ago and now I have been yearning for the delicious thin-crust pizza. Occasionally, I'll have plans in North Adams and stop and satisfy my cravings but I still miss having a location in my own backyard. I could also stop at the Lee location on the Massachusetts Turnpike, maybe I'll do just that.
Did You Know The Massachusetts Pizza Chain Offers Free Food on a Regular Basis?   
With all of this pizza talk, did you know that you can get free food from Papa Ginos? You sure can and it takes very little effort on your part. If you sign up for the company's text program, you'll get a small free pizza with the purchase of any drink. Keep in mind that this is a one-time offer and is done exclusively online but a free pizza just for signing up for a no-cost text program and buying a drink, why not? You can get more details about the text program by going here.
Papa Ginos Has 79 Locations and 63 of Them are in Massachusetts
If you are looking to bring the family to the restaurant, there are Papa Gino's locations all throughout Massachusetts as the company is a Massachusetts-based company. You can find locations in Lee, Ludlow, Gardner, Charlton, Fall River, Attleboro Quincy, Worcester, and the list goes on. As a matter of fact, you can view all 79 Papa Gino's locations by going here.
LOOK: 20 American foods that raise eyebrows outside of the US
Stac



ker
compiled a list of 20 unusual and uniquely American foods that might raise eyebrows outside the U.S.
See How School Cafeteria Meals Have Changed Over the Past 100 Years
Using government and news reports,
Stacker
has traced the history of cafeteria meals from their inception to the present day, with data from news and government reports. Read on to see how various legal acts, food trends, and budget cuts have changed what kids are getting on their trays.
LOOK: 40 Discontinued & Special Edition Kellogg's Cereals