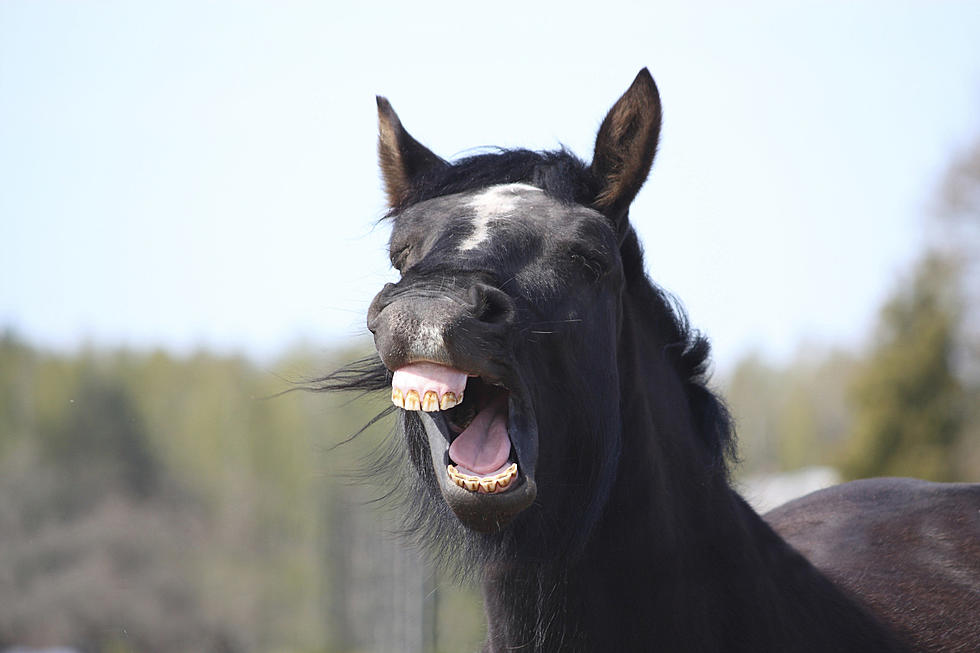 We Know How PETA Feels, But How Does The Berkshires Feel About These 10 Animal Idioms?
virgonira
I was on the air this morning and used the phrase, idiom, actually, "pull the trigger". The point is, that I was speaking nothing of guns or weapons, but as with any idiom, the words are not to be taken literally. That's not good enough for some folks these days.
In 2018, PETA (People For The Ethical Treatment Of Animals), published some animal idioms that should no longer be used because it verbalizes the mistreatment of animals, or is simply "anti-animal".
To some, this was met with great resistance and mockery, however, some agree whole-heartedly.
HOW DO YOU FEEL ABOUT THESE 10 COMMON ANIMAL IDIOMS?
(POLL AT THE END)
1. "BEAT A DEAD HORSE"
The act of exhausting a topic or dwelling on something.
2. "THERE IS MORE THAN ONE WAY TO SKIN A CAT"
Meaning there are more ways than one to get what you want.
3. "KILL TWO BIRDS WITH ONE STONE"
Accomplishing two things at once.
4. "UNTIL THE COWS COME HOME"
To do something for a very long time.
5. "ANTS IN MY PANTS"
Meaning to be restless or jittery.
6. "CHICKEN OUT"
To back out of something because of fear.
7. "TAKE THE BULL BY THE HORNS"
Go right after it, no side-stepping.
8. "BRING HOME THE BACON"
Make that money.
9. "THE ELEPHANT IN THE ROOM"
Let's address the obvious.
10. "LIKE A FISH OUT OF WATER"
Uncomfortable or anxious.
LOOK: Here Are 30 Foods That Are Poisonous to Dogs
To prepare yourself for a potential incident, always keep your vet's phone number handy, along with an after-hours clinic you can call in an emergency. The ASPCA Animal Poison Control Center also has a hotline you can call at (888) 426-4435 for advice.
Even with all of these resources, however, the best cure for food poisoning is preventing it in the first place. To give you an idea of what human foods can be dangerous, Stacker has put together a slideshow of 30 common foods to avoid. Take a look to see if there are any that surprise you.