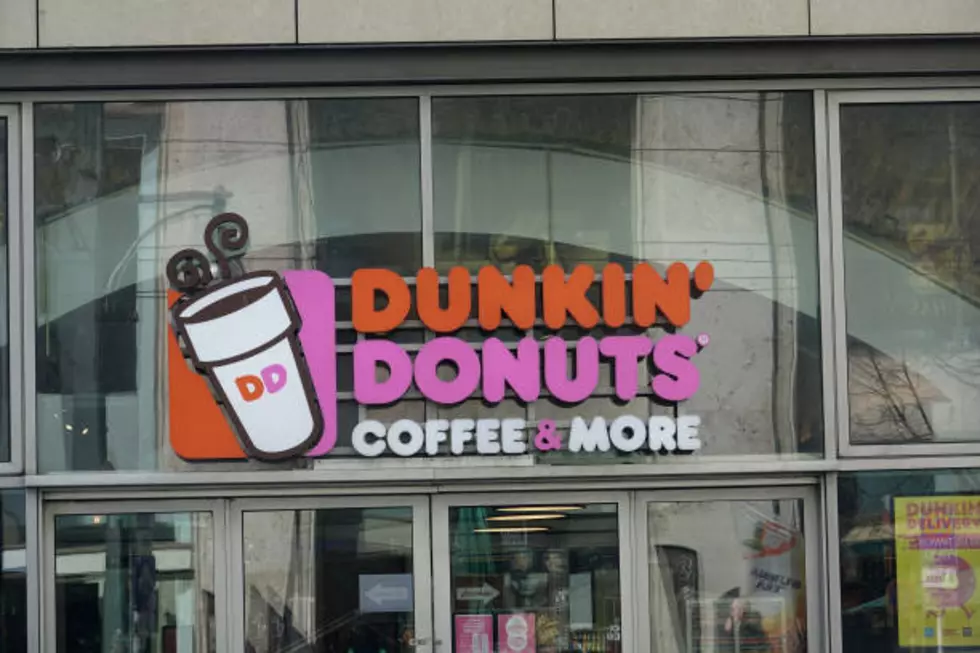 What's the Closest Distance Between Any Two Dunkin's in Massachusetts?
dpa/picture alliance via Getty I
Dunkin' is everywhere in Massachusetts! Any why shouldn't it be? The coffee and donut franchise was founded right here in the Bay State (Quincy, MA). As anyone is Massachusetts knows, it's conveniently located just about anywhere throughout the state. In fact, several towns in the state have multiple Dunkin' locations. But what is the closest distance between any two Dunkin' locations in Massachusetts?
There are nearly 1,100 Dunkin's throughout the state of Massachusetts. That comes to about one Dunkin' per 6,500 residents throughout the Bay State. The map of Dunkin' located across the state is pretty absurd.
The amount of Dunkin' franchises throughout the state is so outrageous, someone made it into a meme, as you can see above. So, how what would be the shortest distance between two Dunkin' locations in Massachusetts?
While that meme seems like there would be one on just about every corner in the Boston area, is that actually the case? After all, according to Boston.com, there are approximately 85 Dunkin' locations in the city. However, that is not the case.
It seems there is a town in southeastern Massachusetts known as Kingston that has two separate Dunkin' locations that are roughly 120 feet from each other.
From the naked eye in that above picture, you may just see only one, which is on the right-hand side of the picture, and happens to be within a gas station at 183 Summer Street in Kingston. The second Dunkin' in that pic is on the left-hand side in right in the middle of the parking lot of that shopping plaza. A better pic of that one can be seen below.
That location is at 187 Summer Street in Kingstone. While you could make the case that those aren't 'stand alone' locations for Dunkin', or a full Dunkin' store for that matter, we also found two others that are just as close.
That looks like there are two Dunkin' locations right across the street from each other. And that would be the case in the city of Revere, MA, which is a little bit northeast of Boston. For a better look, here are those locations:
Of course, in the Berkshires, we also have a couple Dunkin' stores that are fairly close, that being in Pittsfield at the 1st Street location and just a couple blocks to the east at the East Street location.
From the 18 1st Street location to the 425 East Street spot, it is just 0.4 miles and a 7 minute walk based on Google Maps. That is the closest distance between two Dunkin's here in the Berkshires. It's not exactly right across the street, but if we ever leave one and remember that we forgot something just down the road, we're in luck.
After all, their slogan is 'America runs on Dunkin'. It seems like it should almost be 'Massachusetts runs on Dunkin'.
19 Massachusetts Towns That End In 'ham'
10 MA Towns That Don't Sound Like They're in Massachusetts
The 10 Most Badly Mispronounced Cities or Towns in Massachusetts
These 12 Massachusetts Towns Are So Fake...But Are They?