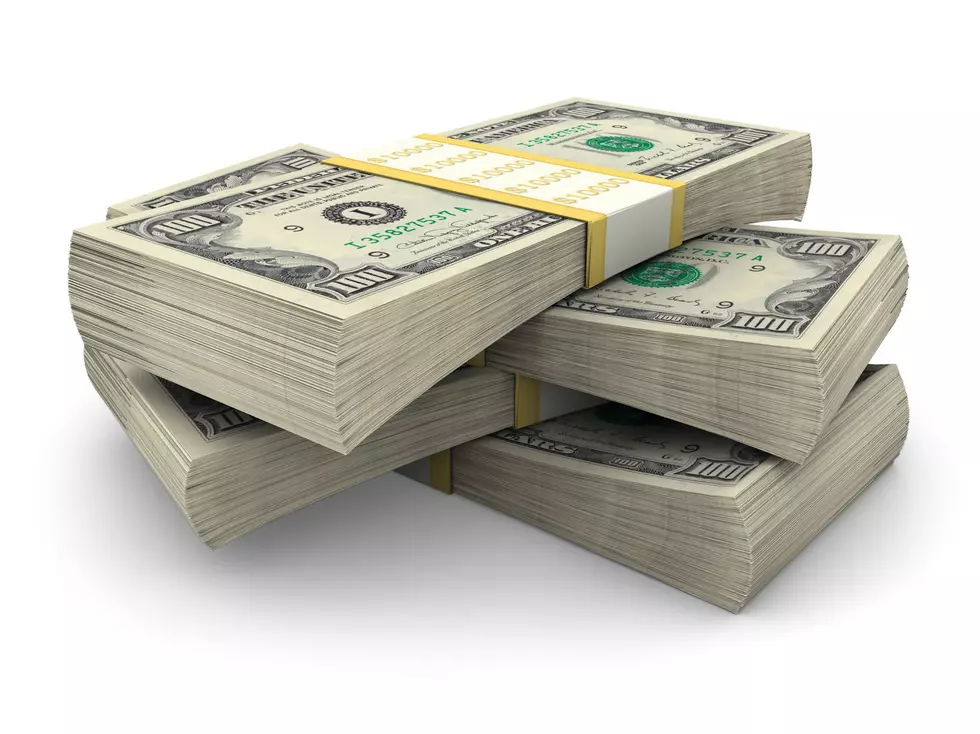 1-MILLION DOLLAR WINNING LOTTERY TICKET THROWN OUT…AND RETURNED
Tomislav Forgo
There are still some honest people in the world. A Springfield woman is 1-million dollars richer thanks to the honest ownership of the Lucky Stop convenience store in Southwick. According to a post at masslive.com, the owners of the Luck Stop, Abhi Shah along with his mom and dad knew they had to do the right thing and return a lottery ticket to the rightful owner when they realized it was tossed out without the customer realizing it was a winner.
Not just a winner but a 1-million-dollar winner. Lea Rose Fiega of Springfield purchased a $30 dollar 'Diamond Millions" ticket in March. After not fully scratching off the ticket Fiega gave the it back to Mom Abhi to toss out for her. The ticket remained in a pile of discarded tickets for a number of days according to masslive.com, when Shah rechecked the tickets in the pile.
Realizing the ticket was not completely scratched Shah was no doubt stunned to discover after fully scratching the ticket that it was an actual 1 million dollar winning ticket.
Remembering the regular customer that purchased the ticket, Abhi stopped by Fiega's workplace and asked her to stop by the store when she was finished work. Of course, there were tears of joy when Fiega was handed back the 1-million-dollar ticket.
With all the bad news we are constantly bombarded with, this feel-good story in Western Mass can give us some hope that some people out there will do the right thing. The ordeal brought the Shah family a great deal of happiness and are reported to be sleeping peacefully every night. The Lucky Stop and the Shah family will receive $10,000 for selling the winning ticket. They should receive a great deal of praise as well.
KEEP READING: Here are the best places to retire in America
KEEP READING: See the richest person in every state