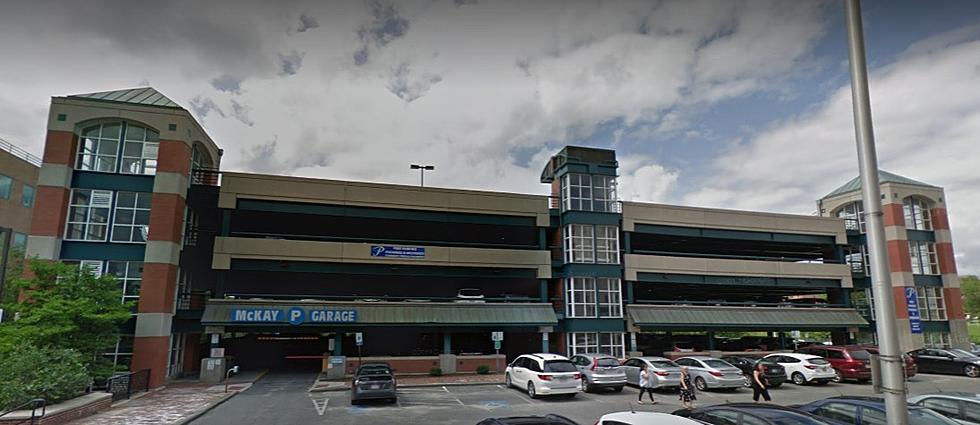 A Noise Complaint Leads To The Arrest Of One Juvenile In Pittsfield
Google maps
At 5:25 AM in the morning, Tuesday, June 29, 2021, Pittsfield Police
received a noise complaint believed to be originating from the McKay
Street Parking Deck in Pittsfield.
Responding Officers encountered 3 juvenile males loitering on the top level of the parking deck, 1 of which appeared to have been the operator of a vehicle he was occupying. The Patrol Officer that initially spoke with this individual obtained limited cooperation and made observations that indicated the individual may be in possession of a weapon.
A second Patrol Officer arrived to assist, at which time a firearm was discovered in the juveniles' waistband. At that point, the other 2 juveniles yelled at Officers and then ran from the area. They were located and detained in a lower level of the parking deck a short time later. Officers immediately retraced the path by which the juveniles fled and located several heroin baggies, believed to have been discarded as they ran. Because the drugs were not found in the juvenile's possession, and their disposal of the drugs was not witnessed, no charges were filed and they were returned to the custody of their parents.
The juvenile found with the firearm was arrested and charged with:
Carrying a Loaded Firearm without a License
Possession of Ammunition without a FID Card (2 counts)
He was arraigned and held without bail. A Dangerousness Hearing is
scheduled for July 1, 2021.

Check Out the Best-Selling Album From the Year You Graduated High School
Do you remember the top album from the year you graduated high school?
Stacker
analyzed
Billboard
data to determine just that, looking at the best-selling album from every year going all the way back to 1956. Sales data is included only from 1992 onward when Nielsen's SoundScan began gathering computerized figures.
Going in chronological order from 1956 to 2020, we present the best-selling album from the year you graduated high school.
LOOK: Oldest Disneyland Rides From 1955 to Today
Stacker
, set out to compile a definitive list of every Disneyland attraction you can enjoy today and ranked them by their age. Using real-time data from
Touring Plans
, Disney archives, and historical news releases and reviews, our list starts with exciting recent park additions and stretches back to the oldest opening-day classics. This list focuses on the original Disneyland Park, so you will not see any rides from its neighboring California Adventure located just across the promenade. Read on to discover the oldest Disneyland rides you can still ride today.
LOOK: 40 Discontinued & Special Edition Kellogg's Cereals
Why do cats have whiskers? Why do they meow? Why do they nap so much? And answers to 47 other kitty questions:
Why do they meow? Why do they nap so much? Why do they have whiskers? Cats, and their undeniably adorable babies known as kittens, are mysterious creatures. Their larger relatives, after all, are some of the most mystical and lethal animals on the planet. Many questions related to domestic felines, however, have perfectly logical answers. Here's a look at some of the most common questions related to kittens and cats, and the answers cat lovers are looking for.
LOOK: Here is the richest town in each state
Just saying the names of these towns immediately conjures up images of grand mansions, luxury cars, and ritzy restaurants. Read on to see which town in your home state took the title of the richest location and which place had the highest median income in the country. Who knows—your hometown might even be on this list.