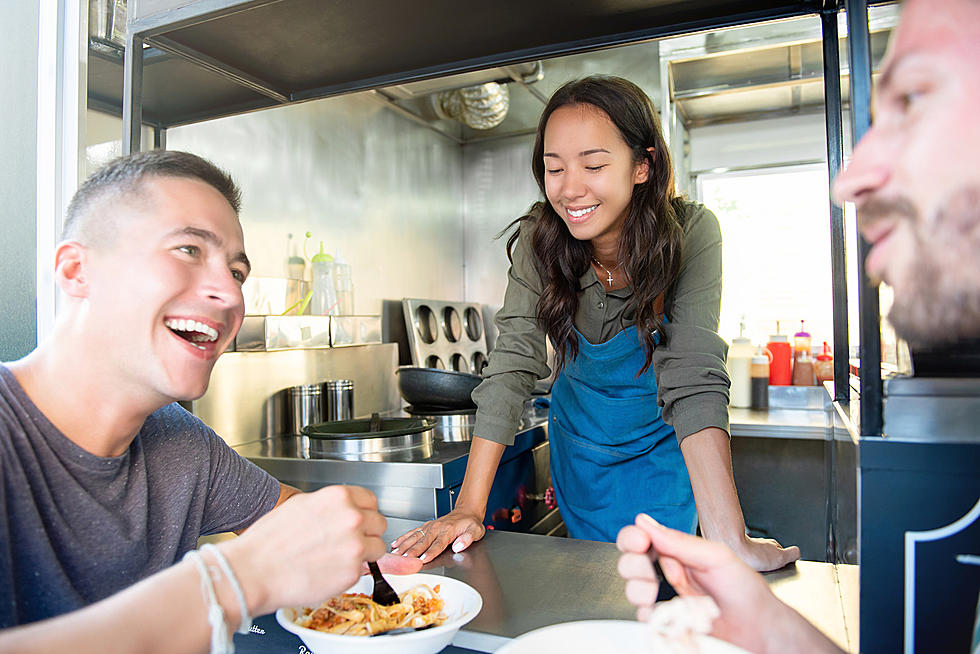 Are These The Best and Tastiest Food Trucks In The Berkshires & Surrounding Area?
Kritchanut
This time of the year you may be more likely to see one of these delicious food trucks.
Let's start with. Moon Dogs Out of Ghent NY
Look at this ooey-gooey Fresh made lasagna!
American cuisine, comfort food, and also surprises like making homemade lasagna, soups, or freshly made pasta.
Brewberry out of Lee, Ma
That one is called everything but the kitchen sink, want to check them out. This Saturday they will be at Lee Park Square 10-2.
Cocina Lupita driving out of Greenfield Ma
Serving El Salvadoran cuisine 7 days a week right behind Wilson's Department Store. You never know when you might get a Salvadorian dance lesson!
Chillin Grillin Cheez, from right over the border in Lebanon, NY
These guys make the Phrase"everything is better with cheese" TRUE.
Crave Food Truck coming out of Holyoke
A crew serving you everything you can crave.
M&J's Taste Of Home stepping out of our backyard in North Adams
Everything they make is fresh and from scratch, delish-looking caramel pecan sticky buns!
Buns On Wheels out of Easthampton
They do all kinds of burgers and so much more.
The Food Truck & The Nutmeg rode trip to see them in VT
They have it going on, This food truck has its own rotisserie!
Ozzies Food Truck our neighbor in Hinsdale
Get ready to try something new every time you see the Ozzies truck, it's always delicous
If you know of a local food truck you want to tell us about just email me cheryl@wupe.com

If you want more great  food places to go  check these out below
Read More: Celebrate This Christmas Like The Griswolds Christmas Vacation