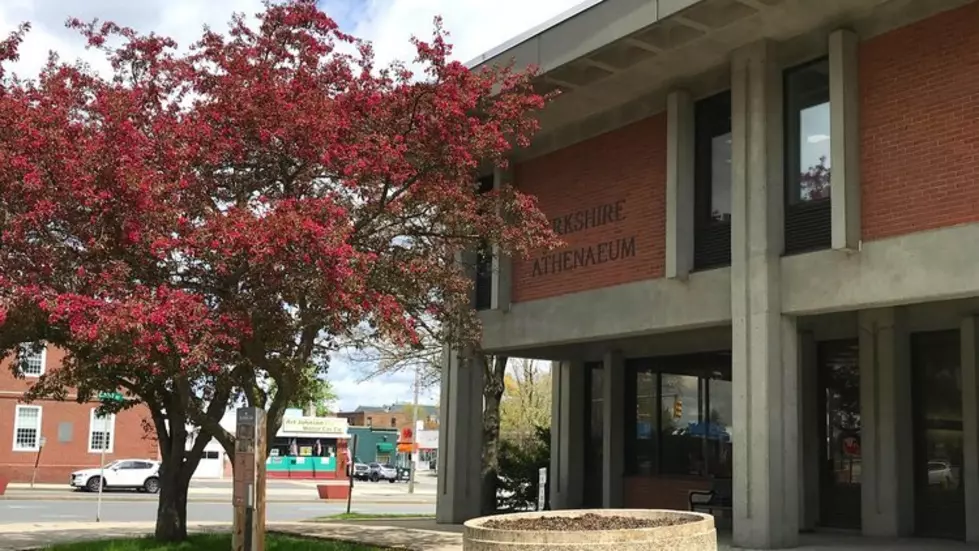 Berkshire Athenaeum Expands Their Library Hours
Image Courtesy of the Berkshire Athenaeum
Pittsfield's public library, the Berkshire Athenaeum, is extending its hours.
Here's the Official Press Release from the Berkshire Athenaeum provided to us by the City of Pittsfield:
The library is offering lobby services, which include holds placement and pickup, copying, and faxing, at the Wendell Avenue entrance without an appointment. Curbside pickup with an appointment is available in the Bartlett Avenue parking lot.
The extended hours are:
 10 a.m. – 7 p.m. Monday through Thursday; and                                                             10 a.m. – 4 p.m. Friday and Saturday.
There is no in-building browsing available at this time.
All visitors are required to wear a mask for the entirety of their visit, as well as follow social distancing and hygiene protocols.
For more information, please call 413-499-9480 or visit www.pittsfieldlibrary.org

Enter your number to get our free mobile app
What Are the Signature Drinks From Every State?