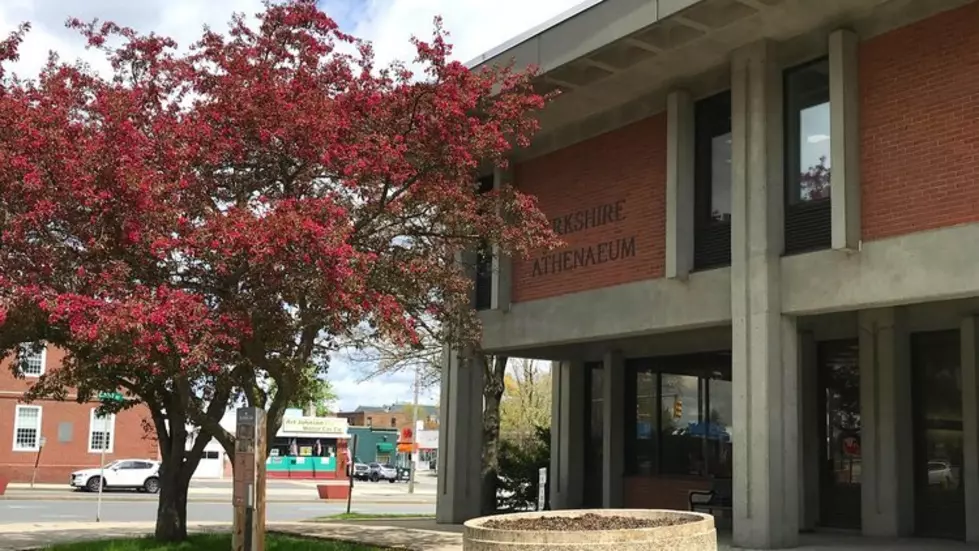 Check Out What The Berkshire Athenaeum Is Doing
Image Courtesy of the Berkshire Athenaeum
The Berkshire Athenaeum, Pittsfield's public library, is pleased to offer a host of newly adjusted library services to continue its support of patron needs during the pandemic.
Patrons describe their interests or favorite authors; and library staff select materials from the adult, young adult, or juvenile collections. The service can be accessed through the Picked4You form on the library's website or by calling or emailing the Reference Department. Book Bundles are offered by the Children's Library, making it easy and quick to check out a stack of picture books.
Each bundle contains seven books centered on a theme. Current themes include friendship, sharks, dinosaurs, and mermaids, among others. Additionally, recorded story times and twice a month take-and-make craft kits are available for pickup. For more information, please contact the Children's Library at 499-9480, Ext. 5.
For those who want to explore their family history, the Local History department offers a how-to-get-started video, webinars, and database resources available for at-home research. Local History department staff are available for support and guidance by email at localhistory@pittsfieldlibrary.org and via phone at 499-9480, Ext. 6.
Library from Home services includes access to a variety of downloadable eBooks, audiobooks, and an expanded collection of eMagazines. Patrons with expired library cards may call the Circulation Desk for a one-time renewal by phone, keeping their account active while forgoing the need to visit the library building.
Also, the library continues to offer Kanopy, a high-quality streaming service of classic cinema, foreign films, independent titles, and Kanopy Kids, a diverse selection of educational and entertaining content that ranges across movies, television series, animated storybooks, live action, and animated favorites.
The athenaeum's popular 'Library of Things' offers an increased collection of WiFi hotspots available for loan, courtesy of the Friends of the Berkshire Athenaeum. These devices can be borrowed for one week, with one renewal offered. Patrons who need computer printouts can email their documents directly to the library's print service at pittsfield8@printspots.com.
Library staff will release the prints, which cost 10 cents per page, payable at pickup. Additionally, a self-serve photocopier is available in the Wendell Avenue lobby during library hours for black ink copies at 10 cents per page. For more information, please visit www.pittsfieldlibrary.org.