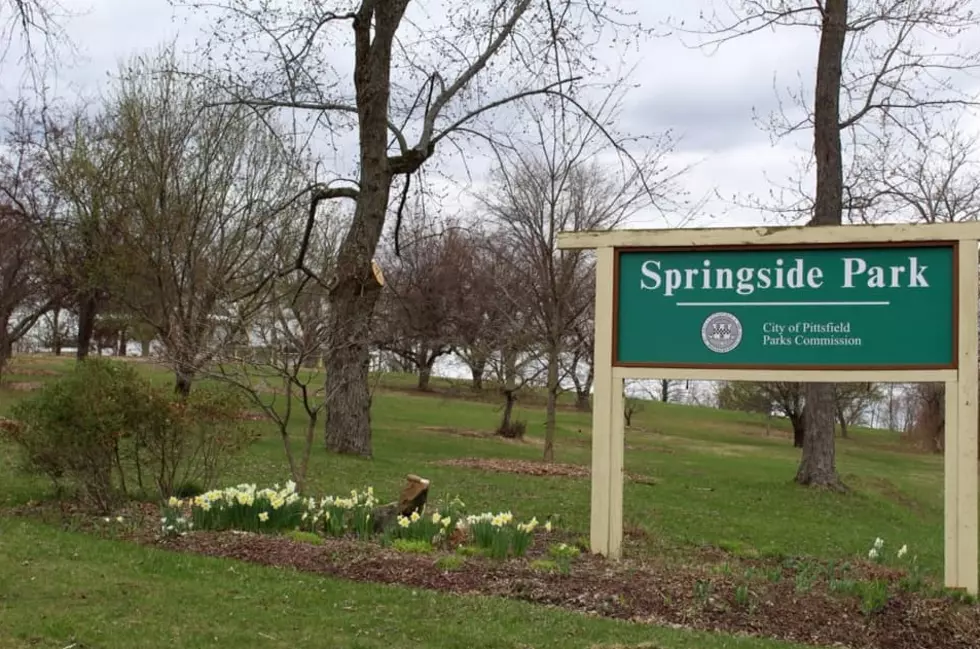 City Of Pittsfield, Camping In City Parks Not An Option
Springside Park

The city of Pittsfield is letting the public know that overnight camping in city parks is "not an option."
I berkshires.com reports that the Parks Commission on Tuesday unanimously accepted and endorsed a draft action plan to address overnight camping in the parks under its commission policy. The policy addresses the influx of homeless individuals who began seeking shelter most popularly at Springside Park in the summer of 2020.
It has a number of elements including a great emphasis on signage in parks, updating a communal bulletin board of resources for those experiencing homelessness, violation notices to overnight campers, and "aggressively" monitoring existing sites.
Park, Open Space, and Natural Resource Program Manager James McGrath presented the commission with pictures of a current Springside encampment over the Zoom platform.
The park is currently occupied by a handful of individuals, and I don't know if anyone has had a chance to venture into Springside and see this for yourself. I thought this is an important and telling image, this is what's happening in Springside.
McGrath said the individuals in the encampment are "known to the city and to the service providers" and actions are being made to connect them with services and "meet them where they are at.
Nearly half a ton of garbage removed from several campsites required the Parks Department loader, and a large dump truck to remove everything, There were abandoned campsites, these were clear health hazards, this is dangerous not only to the park workers, but to park users as well, and certainly the wildlife in the area. So, when we find these abandoned sites, we will clean them up."
The city plans to implement signage in the park system that outlines the expectations of users. In areas where camping is common, it will be made "very clear" that other activities associated with camping such as open fires are not sanctioned by the commission due to park rules and regulations.
A bulletin board of resources currently exists along Springside Avenue, which will be continually updated. McGrath said the city has regular contact with local shelters, food, mental health, and addiction services that will be featured on the board.
The plan also includes installing information signage about services at places where unsheltered folks might congregate such as the Christian Center, the Recovery Learning Center, and at the ServiceNet shelter at the former St. Joseph's High School.
LOOK: The most famous actress born the same year as you
Many of the actresses in this story not only made a name for themselves through their collection of iconic performances, but also through the selfless, philanthropic nature with which many of them approached their stardom. In an age of flipping the script on societal norms, many of these actresses are using their voices and platforms to be advocates for those who are otherwise unheard.