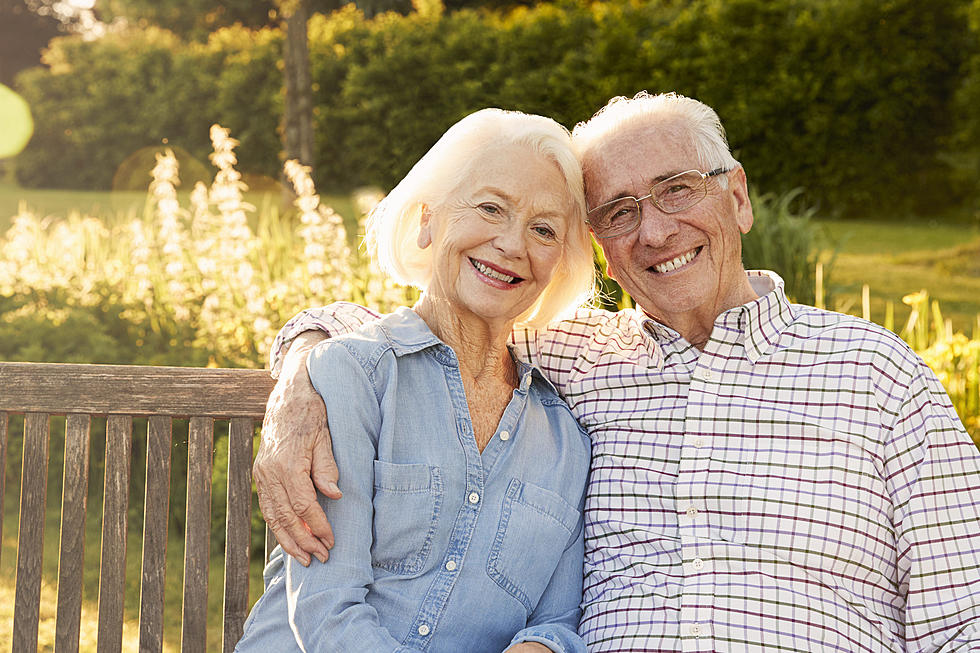 Great News! Living In Massachusetts Can Lead To A Longer Life
monkeybusinessimages
With our constant(it seems like it, anyway) daily intake of bad news, it's sure nice to hear some good news occasionally. Right, Berkshire County? How's this for a good news story worth sharing?
According to the results of a new study, the state of Massachusetts landed in a pretty awesome nationwide Top 10 List. A recent study by NiceRX, the digital advocacy service that assists eligible individuals to access FDA-approved medications directly from U.S. pharmaceutical companies, ranked all 50 states based on life expectancy and Massachusetts was in the top 10!

The top three states based on the longest life expectancy are Hawaii(and trust me as a former resident of the Aloha state, if you live in Hawaii then you're in no hurry to die there), followed by Washington, and Minnesota.
Hawaii's average life expectancy is 80.7 years which is about 4 years higher than the national average. BTW, the average life expectancy dropped for the second straight year, due no doubt to COVID, to 76.4 years.
The Commonwealth ranked #4(tied with California and neighboring New Hampshire) in the 10 states with the highest life expectancy. Massachusetts residents have an average life expectancy of 79.0. That's some pretty good news, right?
Also, if you're thinking about a change of location, be careful where you move to. The states with the lowest life expectancy are Louisiana at #48(73.1 years), West Virginia at #49(72.8 years), and coming in dead last at #50 is Mississippi(71.9 years). That's almost 10 years less than Hawaii's average life expectancy.
Here are the official Top 10 States With the Longest Life Expectancy:
Hawaii
Washington
Minnesota
(Three-Way Tie) California/Massachusetts/New Hampshire
(Two-Way Tie) Oregon/Vermont
Utah
(Two-Way Tie) Connecticut/Idaho
As you can see for yourself, New England states performed quite well in the rankings. The only two states that did not make the top 10 are Rhode Island and Maine and they weren't far behind coming in at #13 and #14 respectively.
Take a look at NiceRx's study for yourself and you can see how every state performed. You'll find it on NiceRx's website here.
The 100 Best Places to Live on the East Coast
The 100 Best Places to Live in the Midwest
LOOK: Things from the year you were born that don't exist anymore
The iconic (and at times silly) toys, technologies, and electronics have been usurped since their grand entrance, either by advances in technology or breakthroughs in common sense.
See how many things on this list
trigger childhood memories—and which ones were here and gone so fast you missed them entirely.
LOOK: Here are the best lake towns to live in
Many of the included towns jump out at the casual observer as popular summer-rental spots--the Ozarks' Branson, Missouri, or Arizona's Lake Havasu--it might surprise you to dive deeper into some quality-of-life offerings beyond the beach and vacation homes. You'll likely pick up some knowledge from a wide range of Americana: one of the last remaining 1950s-style drive-ins in the Midwest; a Florida town that started as a Civil War veteran retirement area; an island boasting some of the country's top public schools and wealth-earners right in the middle of a lake between Seattle and Bellevue; and even a California town containing much more than Johnny Cash's prison blues.