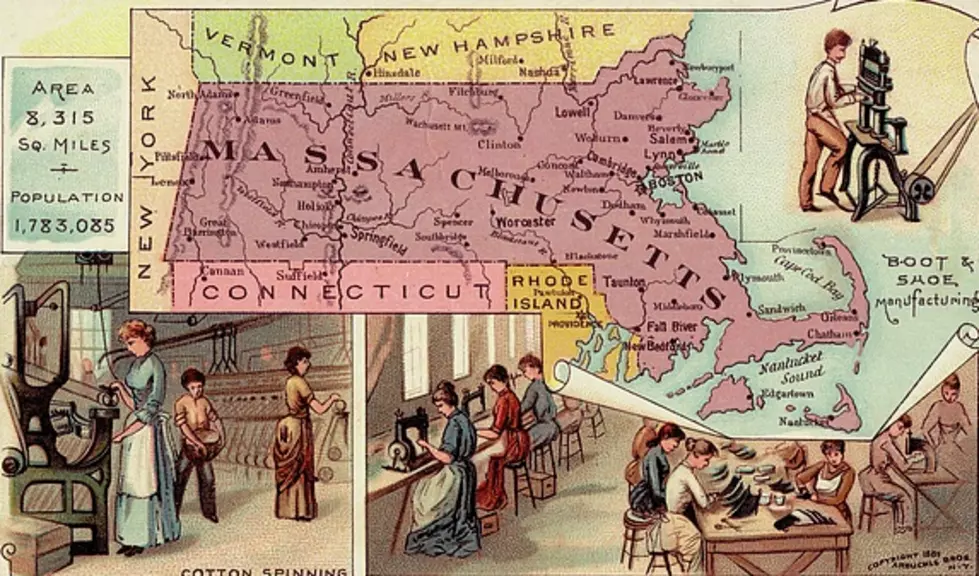 Here Are The Three "Coziest" Towns In Western Massachusetts
@lhowes7 via Twitter
Did you ever wonder where some of "the coziest" places are found here in Western Masscahusetts? I've got some good news for you: The top three locations are all within proximity here in the beautiful Berkshires and throughout our tri-state region. The average drive to each of these places is just over 2 hours from Boston and about 3 hours from my ol' hometown of new York City. So, without further ado, let's dive into this "relaxing" list of destinations that are guaranteed to clear your mind as they also offer a true escape from the pratts and pitfalls that are experienced on a daily basis.
1) NORTHAMPTON: Due to its central location, Northampton is a center of cultural activity with rich history that rivals any of its eastern counterparts. This Hampshire county has an extraordinary variety of specialty shops and an equally impressive range of culinary options with plenty of options where you can "SHOP LOCAL" including numerous boutiques, galleries, and used book shops-a mecca for anyone who loves shopping and browsing.
Smith College, a prominent women's liberal arts school, contributes a great deal to the town's artistic and cultural life including artwork on display from the ancient world with paintings from Asia, Africa, Europe, and the Americas. Check out their special collections that focusing on functional art prior to 1950 which is a sight to see.
The University of Massachusetts (U-Mass) is also located north in neighboring Amherst as this area is truly a college town where you will find young adults surfing on their lap top computers and sipping an espresso on the side. Be aware traffic problems abound in this vicinity due to the overflowing crowds that visit on a daily basis.
Historic Northampton is also a mandatory stop which consists of a museum that occupies three historic homes. Collections include artifacts and permanent exhibits focus that emphasize  Northampton's history. To sum it all up: Never a dull moment when planning a day trip east of us. just get an early start and stay late to avoid congestion on area roadways.
2) LENOX: The upscale community is tucked away in our backyard just south of Pittsfield with close proximities to the New York and Connecticut borders which encompass our tri-state region. This is another destination where urban oriented visitors can walk around the downtown area to patronize local shops and there are assorted restaurants available to satisfy your craving for an excellent lunch or dinner.
Lenox is also home base of Tanglewood, the summer home of Boston's Symphony Orchestra.as this venue hosts a variety of performances featuring some of your favorite artists in the realm of music throughout the summer season. Theater lovers can also see a variety of plays at Shakespeare and Company. Lilac Park, located on Main Street, also hosts cultural events and let's not forget live music performances featuring some of our favorite local performers.
Mandatory stop-overs also include a trip to The Gilded Age Museum at Ventfort Hall Mansion The Ventfort Hall grounds and home are also open for tours, and the facility hosts a variety of events throughout the year. The Museum of Lenox History, operated by the Lenox Historical Society Another historic home in the vicinity is The Mount, former home of Edith Wharton, where you can tour the house and gardens by day, or if you dare, take a spooky ghost tour in the evening. To learn more about what Lenox has to offer, log on to the town's web site by going here.
3) STOCKBRIDGE: Naturally, we save the BEST for last as this quaint village is located in the heart of our Berkshires listening area, the crossroads of  Stockbridge encompass routes 7,102 and 183 and has the honor of being the former home and source of inspiration for the iconic American artist Norman Rockwell.  Visitors can check out his historical art studio which is now part of the Norman Rockwell Museum located on route 183. In addition to an extensive collection of the artist's original works and related artifacts, the museum is also home to exhibits featuring artists inspired by Rockwell, including a  mesmerizing collection by artist Pops Peterson. Overall, you can view museum collections include over 14,000 pieces by over 200 artists.
Stockbridge is also home to The Naumkeag Estate, a 19th-century mansion, which features 44 rooms and numerous gardens, all of which can be toured. This is also a very popular destination during the holidays which lights up the area with a breath taking light show (you will have to wait until later this year to experience this, but it's worth the wait)
Stockbridge is also home to the Berkshire Botanical Gardens, featuring 24 acres that include a variety of native plants and a topiary garden featuring animal shapes. These trails are very walkable and it's a great way to get some much needed exercise and you can do that as well on Main Street which features a variety of local shops, restaurants and displays that must be seen. You can learn more about the town of Stockbridge by accessing this link.
BOTTOM LINE: A cool adventure awaits you in our backyard. As Olivia Newton-John used to say: "Come On Over" (Once again, I would LOVE to play that hit single from Lovely Livvie on my radio show. After all, I used to)
(Some information obtained in this article courtesy of www.planetware.com)
See the Must-Drive Roads in Every State