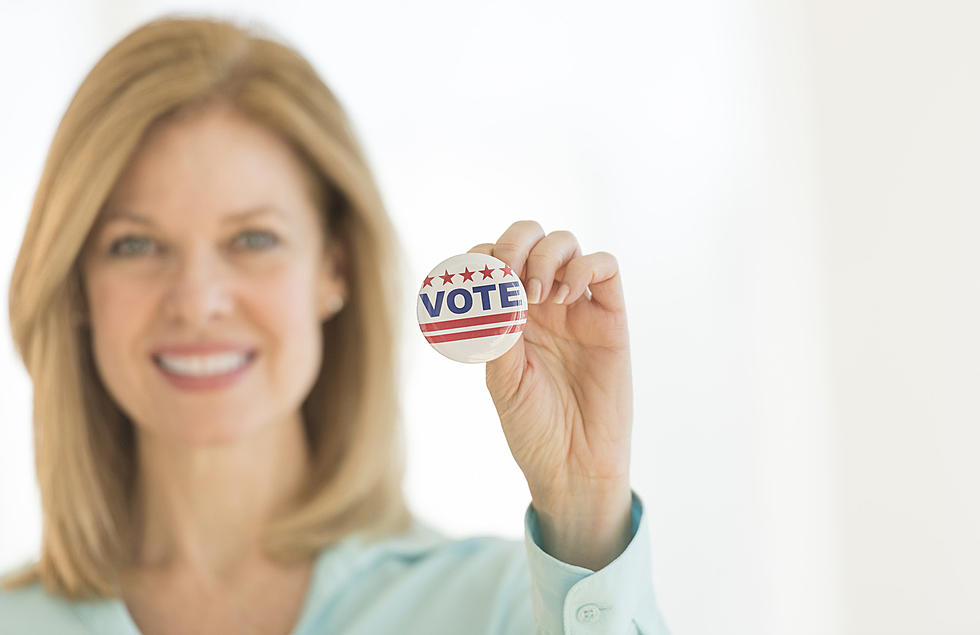 Here's All The Info You Need For The Pittsfield November Election
tetmc
Get ready, residents of Pittsfield! Before you know it, November 2nd will be here--Election Day! Thanks to the City of Pittsfield, we've got all the information you need to know concerning voter registration, early voting, ballot placement, absentee ballot applications, and early ballot applications.
First and foremost, at noon on Thursday, September 23, the drawing for ballot placement will take place in the City Council Chambers.
Concerning voter registration, Wednesday, October 13, is the last day to register to vote or to change your name, address, or party enrollment in order to be eligible to vote in the November 2, 2021 Municipal Election.
The Registrar of Voters Office, located in Pittsfield City Hall, will remain open until 8:00 p.m. on October 13, 2021, to accommodate anyone wishing to register or to make changes.
Absentee ballot applications are now available. Ballots should be delivered by the 11th of October. A person is eligible to vote by absentee ballot if they are a registered voter and will be unable to vote at the polls on Election Day due to: (1) absence from the city during normal polling hours; (2) physical disability; (3) religious belief. The deadline to accept absentee ballot applications is 12:00 p.m. on Monday, November 1, 2021.
If you plan on voting early in-person, then you should be aware that early voting in-person ballots will be available for those who do not qualify for an absentee ballot from Monday, October 25, 2021, through Friday, October 29, 2021, from 9:00 a.m. to 3:00 p.m. in room 101 of the Registrar of Voters Office.
And lastly, applications for mail-in ballots both early and absentee must be received by 5:00 p.m. on Wednesday, October 27, 2021.
LOOK: Things from the year you were born that don't exist anymore
The iconic (and at times silly) toys, technologies, and electronics have been usurped since their grand entrance, either by advances in technology or breakthroughs in common sense.
See how many things on this list
trigger childhood memories—and which ones were here and gone so fast you missed them entirely.
LOOK: Best Beers From Every State
To find the best beer in each state and Washington D.C., Stacker
analyzed January 2020 data from BeerAdvocate
, a website that gathers user scores for beer in real-time. BeerAdvocate makes its determinations by compiling consumer ratings for all 50 states and Washington D.C. and applying a weighted rank to each. The weighted rank pulls the beer toward the list's average based on the number of ratings it has and aims to allow lesser-known beers to increase in rank. Only beers with at least 10 rankings to be considered; we took it a step further to only include beers with at least 100 user rankings in our gallery. Keep reading to find out what the best beer is in each of the 50 states and Washington D.C.
How Many in America: From Guns to Ghost Towns
Can you take a guess as to how many public schools are in the U.S.? Do you have any clue as to how many billionaires might be residing there? Read on to find out—and learn a thing or two about each of these selection's cultural significance and legacy along the way.
LOOK: 15 Discontinued McDonald's Menu Items