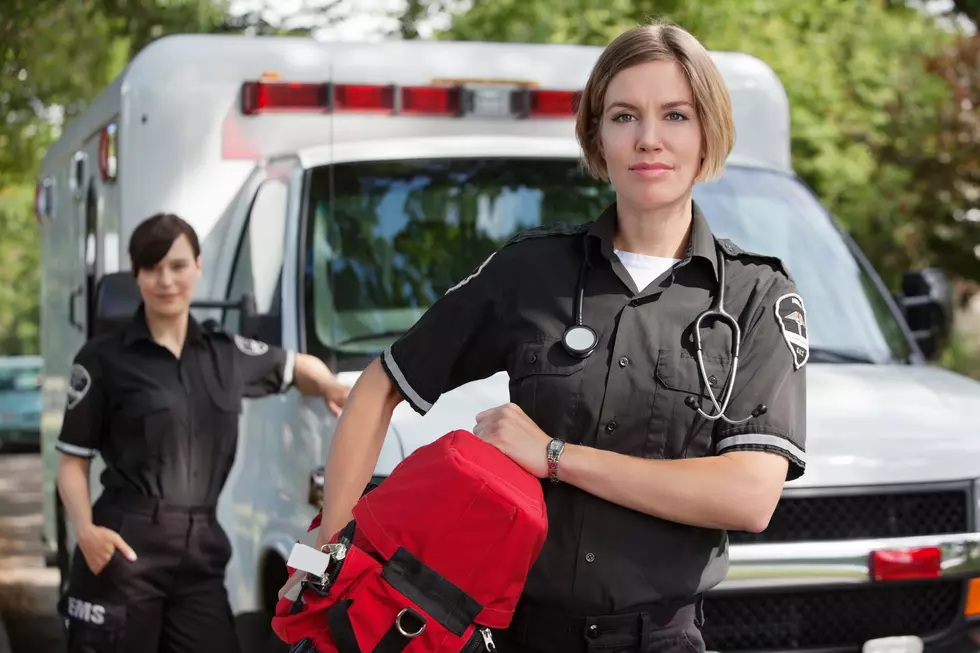 Local Heroes Honored With Convoy Of Champions
leaf
It's not often enough that people who really make a difference get the recognition they deserve for their life-saving efforts. Well, I'm happy to say that some local heroes are about to get an honorable tribute.
The Massachusetts Ambulance Association (MAA) will celebrate the exceptional dedication of the Commonwealth's emergency medical services (EMS) professionals during the 46th Annual National EMS Week.
Now, this honor is for EMS peeps from across the state, but I'm thrilled to say that we have several people from right here in the Berkshires getting some recognition.

According to a press release, Tuesday, May 18, the MAA will host the second annual Convoy of Champions ambulance parade as well as the first-ever Massachusetts
Stars of Life awards ceremony to recognize specific field providers for their personal contributions to their communities.
A parade of ambulances ("Convoy of Champions") will depart UMass Medical Science Park in Worcester at 12:00 noon on Tuesday, May 18, with an expected arrival at Boston MedFlight in Bedford at 1:00 pm. Participating ambulance providers hail from across Massachusetts and will be escorted on the highway by the Massachusetts State Police. A UMass Memorial LifeFlight air ambulance will also fly over the parade route.
This year for the Stars Of Life event, 22 mobile healthcare professionals will be honored with medallions in recognition of their service. And several folks from out of that 22, are from right here in the Berkshires, including:
Chris Bargmann, a paramedic for Northern Berkshire EMS
George Beckwith, an EMT with Northern Berkshire EMS
Erica Bulshey, an advanced EMT with County Ambulance, and
Shannon Regan, a paramedic and field-training officer with County Ambulance
I, for one, am glad to see these awesome hometown heroes getting recognized for their efforts and I applaud them for doing what they do each and every day. Thanks, guys.
For more information about the entire Convoy of Champions/Stars of Life event, please visit Mass Ambulance's website here.
LOOK: 50 photos of American life in 2020
The 100 Best Places to Live on the East Coast