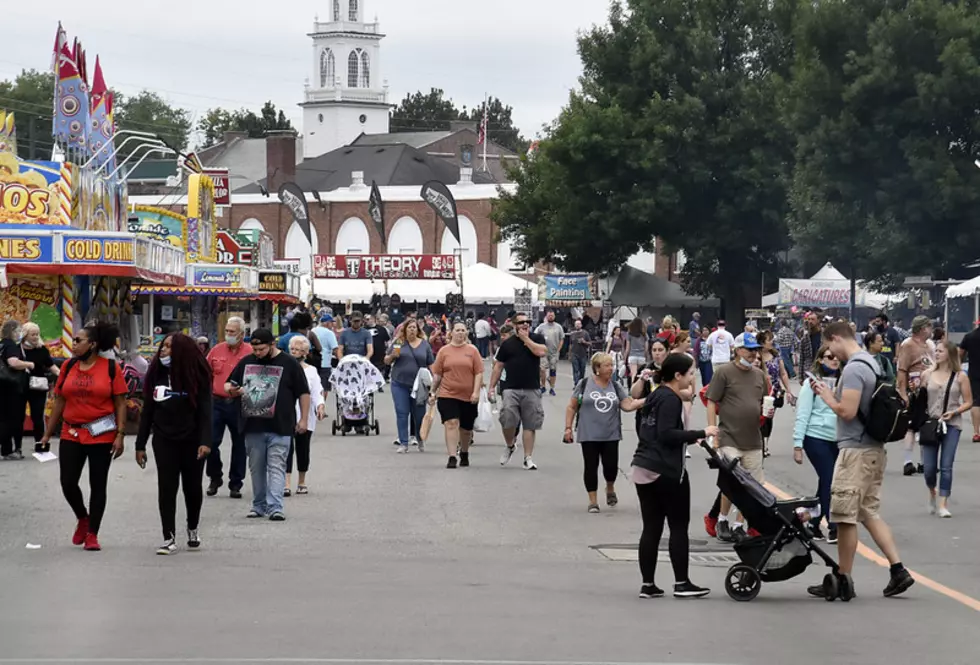 MA Residents Are Getting Ready To Sample "The Fair"
Courtesy of the Big E
Are you ready to put on your favorite walking shoes for the annual journey to The Eastern States Exposition? The Big E is in full swing as West Springfield, Massachusetts will be seeing crowds in droves for the remainder of September. The biggest headache will be trying to find a parking spot as my suggestion is to get there as early as possible.
Plan your day by logging on to their web site as the events are plentiful in nature. Bring your appetite as you should NEVER enter with a full stomach before entering the fairgrounds. There are numerous vendors waiting to serve up some of your favorites and the lines for their famous "cream puff" STILL remain as a mandatory draw.
The fairgrounds are open rain or shine as Mother Nature might NOT cooperate due to inclement weather. The alternative is to spend as much time indoors and a must stop to The Avenue of States will keep you busy as all 6 New England locales have their own way of showcasing what they offer to local residents and visitors. Take a historical walk to The Eastern States Exposition Museum, check out the displays at The legendary Coliseum, a fair staple since 1916 and I suggest you take in one of their fabulous horse shows which will not disappoint.
Agriculture is also a key staple at the Big E. Make sure you pick up a program upon entry as New England showcases their pride in farming as you can experience what each state has to offer. The 4-H booth brings various accomplishments from area youngsters which is worth a stop over. While you are there, make sure you congratulate the participants who work hard to present their efforts to the fair going public.
Concerts are also plentiful as big names will grace The Big E arena stage including CCR lead singer, John Fogerty, Jimmy Eat World, Bachman Turner Overdrive (BTO), Parker McCollum, 3rd Eye Blind and Zedd. These shows require the purchase of tickets as you can log on here for availablity.
Free shows are available at The Court of Honor Stage including entertainment from Molly Hatchett, Dokken, Vertical Horizon and The Humble Pie Legacy. The E Stage spotlights some of the areas local musical talent as new acts will perform each and every day for the duration of the fair.
Let's not forget The legendary Midway where you can ride some of your favorites, but make sure you wait until later to sample the various fair food items as that would be the solution after you take that dare and don't forget to have a seat to recuperate from the twists and turns.
(Parade photo courtesy of www.thebige.com)
Every day at 6 pm, The Big Parade will be presented, so stake your claim before they close out the walkway. Line the route and enjoy the procession of High School Marching Bands, specialty floats, antique vehicles and more. You'll see the magnificent Hallamore Clydesdales and Commerford Pony Hitch, plus try your luck at catching a few beads from the Mardi Gras revelers and dance to rockin' tunes.
BOTTOM LINE: Hope you have a chance to par take in all the fun the fair has to offer as the festivities will continue until October 1st.