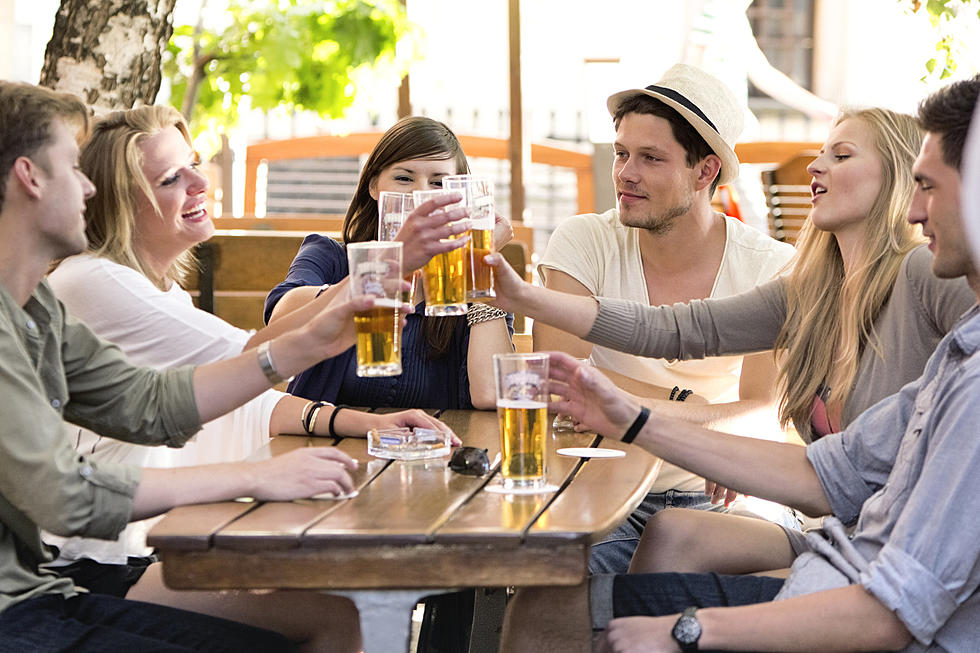 New Study: Drinking Any Amount Of Alcohol Is Harmful To The Brain
Anna Gontarek-Janicka
I believe it was Frank Sinatra, Ol' Blue Eyes himself, who uttered the famous quote, "Alcohol may be man's worst enemy, but the bible says love your enemy." Well, as it turns out, alcohol may be even worse of an enemy to mankind than previously thought, according to a new study.
A recent observational study, conducted by the University of Oxford, shows there is no such thing as a "safe" level of drinking with even "moderate" drinking adversely affecting nearly every part of the brain.
The study, which is still to be peer-reviewed, suggests that the more alcohol consumed, the lower the brain volume. In effect, the more you drink, the worse off your brain.

Western Mass News reports that the study's lead author, Anya Topiwala, says, "The more people drank, the less the volume of their gray matter." Topiwala is a senior clinical lecturer at the University of Oxford.
A higher volume of alcohol consumption per week was associated with lower grey matter density, the researchers found. Widespread negative associations were also seen between alcohol consumption and integrity of white matter, the brain fibers that scaffold the billions of neurons that make up grey matter.
The study also found no evidence that the type of drink(wine, beer, or spirits) affected the harm done to the brain. This is contrary to previous research that suggested there is a benefit to drinking wine in moderation.
In addition, underlying conditions such as obesity and high blood pressure could put people at higher risk.
The study is pretty fascinating. For a more in-depth look, check out Western Mass News' website here.
LOOK: Route 66's quirkiest and most wonderful attractions state by state
Stacker
compiled a list of 50 attractions--state by state--to see along the drive, drawing on information from historic sites, news stories,
Roadside America
, and the National Park Service. Keep reading to discover where travelers can get their kicks on Route 66.
How Many in America: From Guns to Ghost Towns
Can you take a guess as to how many public schools are in the U.S.? Do you have any clue as to how many billionaires might be residing there? Read on to find out—and learn a thing or two about each of these selection's cultural significance and legacy along the way.