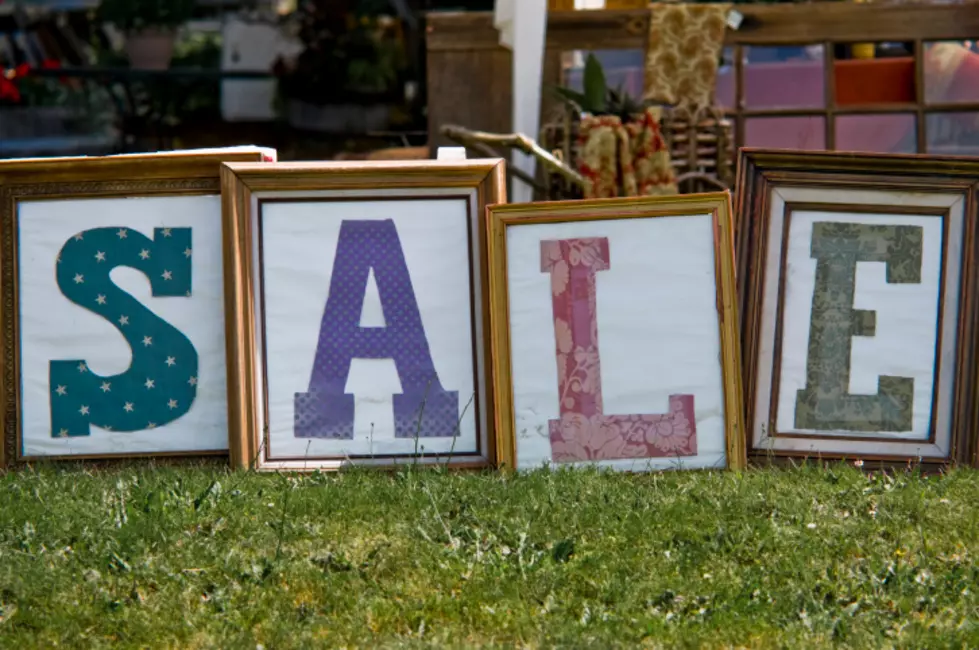 One Of The Biggest Tag Sales Is Coming To Adams Soon
Dale Welcome
The summer months are the best for hitting up Tag Sales, I always called them Yard sales.
My mom got me hooked on tag sales. She was super at haggling prices, which is part of the fun of a tag sale, and also picking up some really neat stuff.
If you are like me you will most likely walk away with some goodies!
This event that is coming up has to be the biggest citywide tag sale event of the summer coming up on August 13th, it is probably too late to register to have your tag sale included, but you can always call the town hall specifically the Town Clerk's Office at Town Hall and see if they will include you.
Adams Town Wide Tag Sale
Saturday, August 13th
8:00 AM – 4:00 PM, rain or shine.
There will be at this point fifty one tag sales all over the town of Adams. Here is a map and addresses so you can plan your way around to get to as many of the locations, and we all know the real good stuff can go early in the morning.
You can click on the blue link for a copy to print.
This event will be rain or shine, wear comfortable shoes, dress for the weather and bring your shopping bags so you can load up on all the good things going up for sale.
Here are some ways to get the best deals.
Plan your sales, since there is a map above, you can hit a bunch in one area and then go to another which will save you time and gas.
Look Poor. Don't show up to a garage sale like a bum, but don't look totally unkempt and disheveled, Many sellers will not budge on price if you look like you can afford more than what they're asking.
Make a point to bring small bills so you won't have to feel awkward presenting a $50 when you just haggled to get the price down to $5.
Form a Relationship. Find the seller and strike up a conversation. Ask him or her about the pieces you're interested in, and where and when they were acquired. Forming a humanizing connection can make acquiring a deal easier.
Be Willing to Walk Away. If the seller is asking $50 for an item, don't offer $5. Being unrealistic will just sour the whole deal. Instead, offer a reasonable amount, such as $30, and negotiate from there. If the seller still won't budge, start putting things back this may cause him or her to reconsider. If not, walk away.
Good Luck and Happy Tag Sales to you!

LOOK: The top holiday toys from the year you were born
With the holiday spirit in the air, it's the perfect time to dive into the history of iconic holiday gifts. Using national toy archives and data curated by
The Strong
from 1920 to today,
Stacker
searched for products that caught hold of the public zeitgeist through novelty, innovation, kitsch, quirk, or simply great timing, and then rocketed to success.
LOOK: Things from the year you were born that don't exist anymore
The iconic (and at times silly) toys, technologies, and electronics have been usurped since their grand entrance, either by advances in technology or breakthroughs in common sense.
See how many things on this list
trigger childhood memories—and which ones were here and gone so fast you missed them entirely.
CHECK IT OUT: See the 100 most popular brands in America