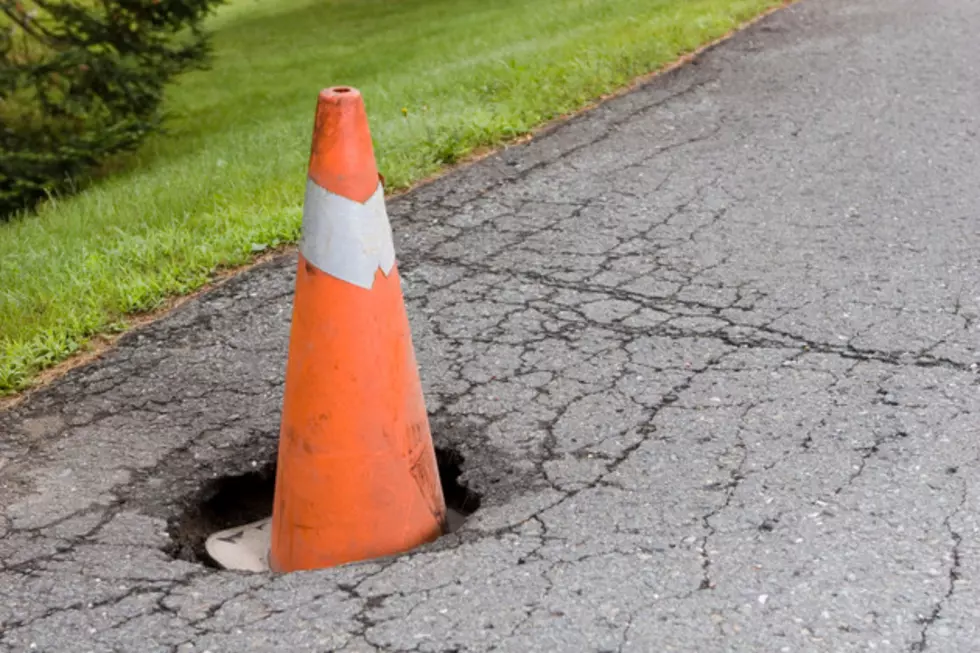 Paul Vasarhelyi
While it's nice to enjoy some warmer weather in the Berkshires, that combined with the heavy rain is causing many, many pot holes to pop up in and around Pittsfield.  On the way into work today there was no escaping them, potholes are popping up everywhere. Even though the city has made every effort to patch all the pot holes the weather and rain washes away a lot of the patches.
Remember hitting a pothole can cause serious damage to your vehicle. The best way to avoid damage from a pothole is to steer clear of them in the first place. To do this, make sure you leave enough space between you and the vehicle in front of you when travelling, and when safe to do so, swerve around any potholes you encounter. And remember to drive slow when on damaged roadways.
You can report pot holes problems in Pittsfield by using their PittSMART app.