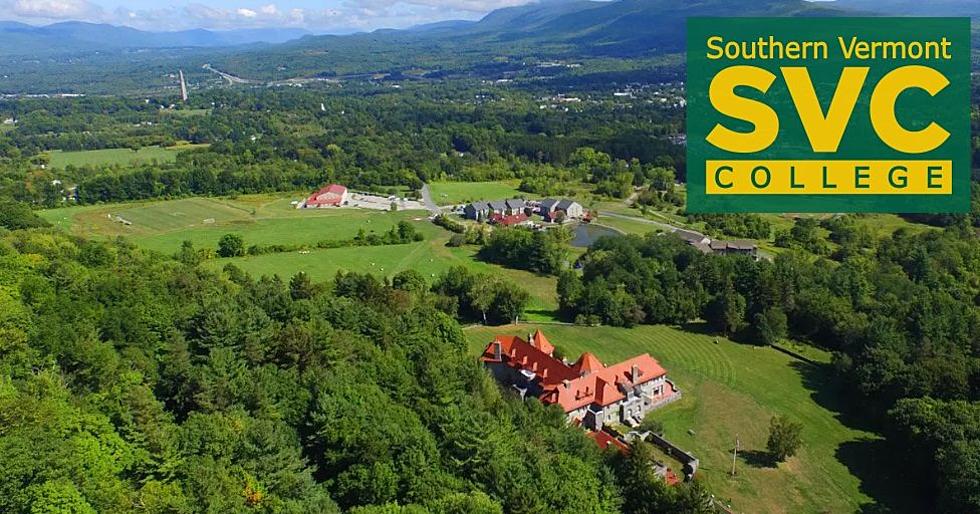 Southern Vermont College Closing
svc.edu
Southern Vermont College, facing "insurmountable pressure," will close at the end of the spring semester.
IBerkshires.com reports that in an announcement yesterday morning, President David Evans cited declining enrollment, financial pressure, and adverse action by the college's regional accreditor concerning institutional resources. Massachusetts College of Liberal Arts in North Adams, Mass., has agreed to accept SVC's new students in the fall semester.
MCLA staff are expected to be on the Vermont campus on Tuesday afternoon to meet with any interested students. The private four-year college had only 361 students enrolled for the 2017-18 school year, down from more than 500 at its peak.
Southern Vermont College has its roots in Saint Joseph College which was established in downtown Bennington by the Sisters of Saint Joseph in 1926. In 1974, the Sisters of Saint Joseph turned the College over to an independent board of trustees and the College moved to its current location on the Everett Estate. Within a few months, the name of the College was changed to Southern Vermont College and it became a private, independent college no longer having a religious affiliation. Southern Vermont College is a career-enhanced, liberal arts college with a number of majors from within our five academic divisions. The College is accredited by the New England Commission of Higher Education.