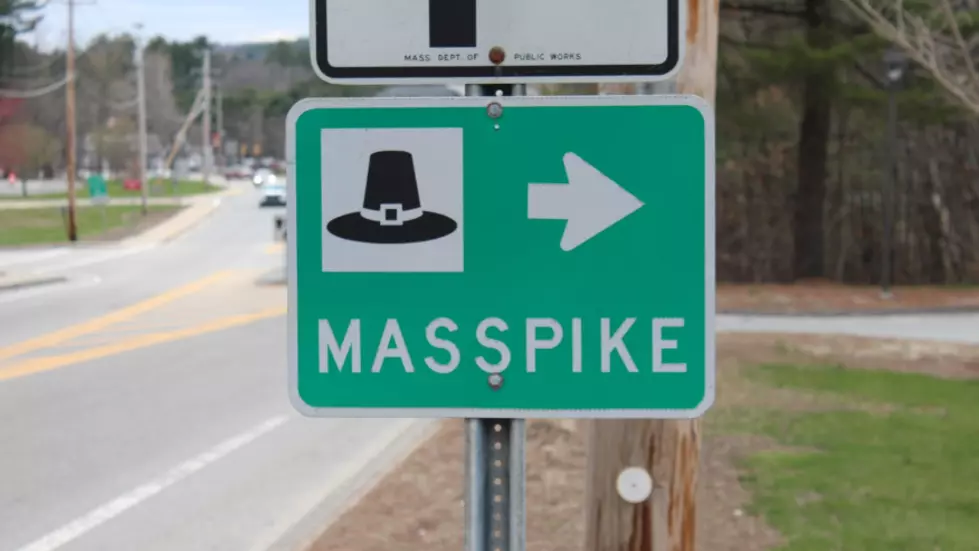 Still More Bridge Repairs On Mass Pike This Week
Image Courtesy of WWLP/22 News
Refresh my memory...didn't we just go through this about two weeks ago? Well, it appears we are not done. More construction and bridge repairs on certain areas of the Mass Pike started today.
According to WWLP/22 News Springfield and the Massachusetts Department of Transportation, construction and bridge repair will take place all this week along the western end of I-90 affecting Becket, Otis, Blandford, and Russell.
This construction will take place both during the day and during the overnight hours along the Mass Turnpike. I know there are many commuters who look at this as a major headache, but seriously, when bridges are in poor condition or structurally deficient, wouldn't you feel better knowing that they are being worked on?
The bridge repair work will be taking place through this Friday in different areas depending upon the time and day both eastbound and westbound along the Pike.
Anyone driving through the affected areas should expect delays. According to MassDOT, there will be intermittent lane closures, but roads will remain open for through travel. Please reduce speed and use caution when traveling the affected areas.
Here is a brief rundown on lane closures for the work in regard to locations and days/times:
Otis: Bridge repair work will take place Monday through Friday from 7 a.m. to 3:30 p.m. eastbound and westbound at Mile Marker 23
Becket: Bridge repair work will happen Monday through Friday from 7 a.m. to 3:30 p.m. eastbound and westbound at Mile Marker 15.9
Blandford: Bridge repair will take place on Wednesday from 7 a.m. to 1 p.m. westbound at Mile Marker 30
Russell: Guardrail repair work will take place westbound from Mile Marker 36 to Mile Marker 30 starting Monday at 7 p.m. until Friday at 5 a.m.
Also, MassDOT would like you to please keep in mind that all scheduled work is dependant on the weather and may be impacted due to an emergency. If you plan ahead, use an alternate route, or simply allow plenty of extra time to get where you're going, you should be okay.
LOOK: The most famous actress born the same year as you
Many of the actresses in this story not only made a name for themselves through their collection of iconic performances, but also through the selfless, philanthropic nature with which many of them approached their stardom. In an age of flipping the script on societal norms, many of these actresses are using their voices and platforms to be advocates for those who are otherwise unheard.
READ ON: See the States Where People Live the Longest
Read on to learn the average life expectancy in each state.