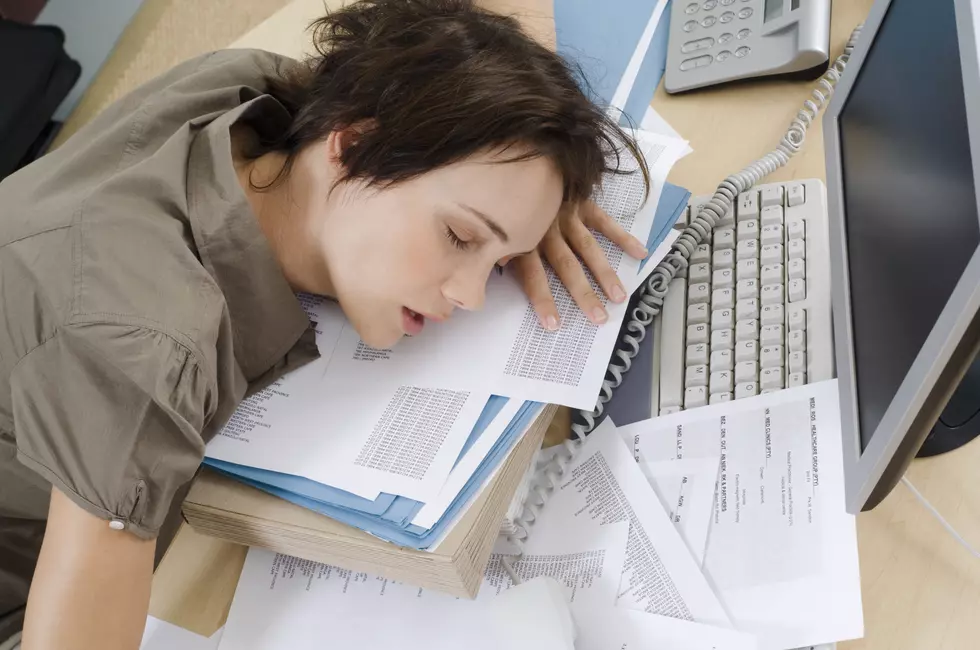 Strange Places People Napped & How To Have The Perfect Nap
Pixland
There's really nothing that feels as amazing as taking a sweet, sweet nap. I used to be able to fall asleep and nap anywhere. One of the strangest places I took a nap was on the conference table at work, between two back to back radio air shifts.
So how do you get the perfect nap?
It's after a meal or exercising,  in a dark, cool room especially in the summer, with a blanket and one pillow, snuggling up with a pet. and the perfect nap lasts longer than 20 minutes. They also found out that the perfect nap last 45 minutes.
But if you can't make all of those things happen most people will just grab whatever nap they can.
Here are some of the strangest places people say they've taken naps.
These are really odd places if you ask me.
In an abandoned chemical plant,  standing up on the subway, in a coal mine, in a barrel, in a drive-thru waiting for food, in their trunk, on a ski lift, while riding a horse, and at a funeral.
So my question is where is the strangest place you have taken a nap?