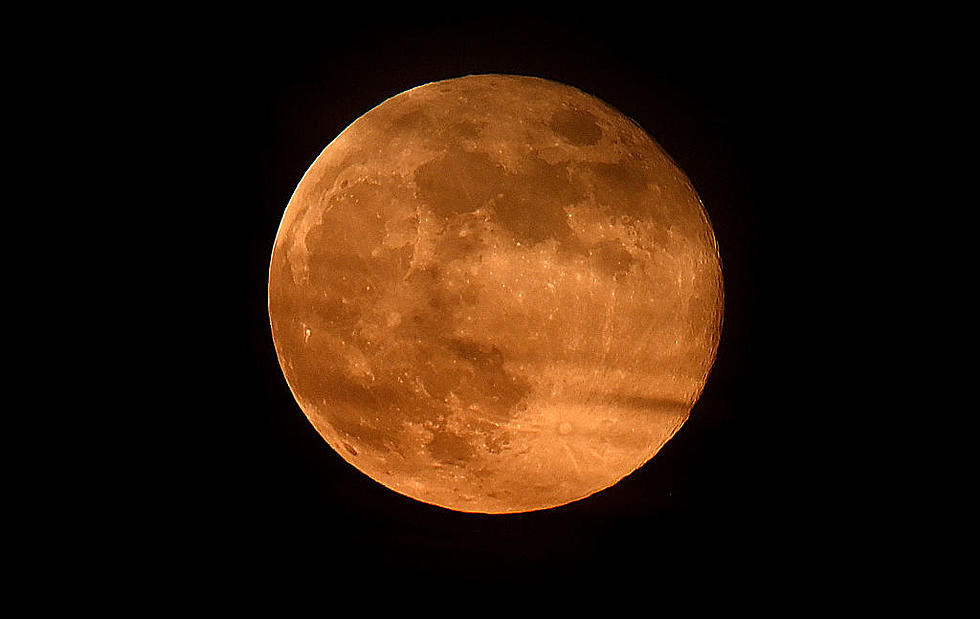 Super Moon with Lunar Eclipse Tomorrow Night into Wednesday
Getty Images
Another supermoon will be visible in the sky over the Berkshires tomorrow night into Wednesday morning. The full "Flower Moon" will be just over 222,000 miles from earth, the closest it gets to mother earth earning it the distinction of a super moon. Not only will this be the second supermoon of the year, the first April's Pink Moon, this supermoon will be bonused by a total lunar eclipse as the earth will be directly between the moon and the sun.  This week's lunar eclipse marks the first lunar eclipse of the decade.  The last lunar eclipse was back in January of 2019.  There will be a partial eclipse will be on November 19th.
This week's full Flower Moon will reach its illumination peak at 7:14 Wednesday morning. It will not be visible in the northeast at that time. You would have to be in Hawaii, western Asia or Antarctica in order to view the moon and lunar eclipse in all its splendor.
The Flower Moon gets its name from the abundance of spring flowers that bloom during the month of May. Other interesting moon names will be used before 2021 comes to an end. In June there will be a Strawberry Moon, in July the Buck Moon, the Sturgeon Moon in August, September the Harvest Moon, October the Hunter's Moon, November the Beaver Moon, and the Cold Moon appropriately named for December.
Since the lunar eclipse will not be viable in the northeast, you could use modern technology and stream the lunar eclipse.  One of the providers of a stream of the event is the Griffith Observatory,  Click here to stream the event.
KEEP READING: Get answers to 51 of the most frequently asked weather questions...