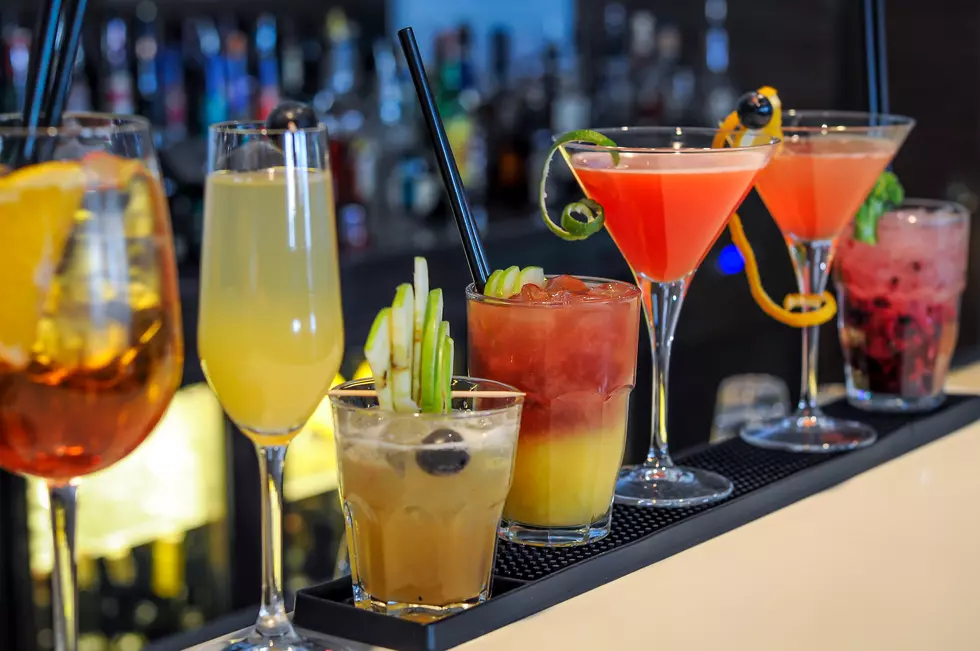 Thursday Is World Cocktail Day, What Drink Is Your Favorite?
IvanZivkovic

World Cocktail Day is taking place tomorrow on Thursday 13th May, so the question is what is your favorite cocktail? The great news that restaurants and bars are opening back up, you don't have to be your own bartender anymore.
When all the bars closed, you had two choices: Stop drinking fancy cocktails or keep the party going and learn to make them yourself.
Someone looked at Google Trends to find the #1 cocktail each state has been googling during the pandemic. Here are the top drinks we've been learning to make.
MARGARITA seems to be a favorite and most popular in 30 countries.
Top 3 Countries: United States, UK & Australia.
Worldwide searches: 546,280
Here we have it, the number one favorite cocktail in the world, favorited by over 25% of countries globally!
A classic Margarita cocktail is arguably the most well-known tequila cocktail, with a distinctive look, a ring of salt around the rim, and a cloudy yellow hue.
The cocktail is also synonymous with its very own cocktail glass, and so it's no wonder that it's popular everywhere, from Australia to the UK, the Bahamas to Vietnam.
Here in the United States, the sway is a little different from what we like for our cocktails.
1. Mimosas, from people brunching at home. It's just champagne and OJ, but it's #1 in six states. (Colorado, Georgia, Illinois, Maryland, North Carolina, and Tennessee.)
2. Piña coladas are next with three states. (Florida, New Jersey, and New Mexico.)
3. White Russians, three states. (Alaska, Minnesota, and West Virginia.)
4. Mojitos, three states. (Arkansas, Virginia, and Washington.)
5. Margaritas, three states. (Missouri, New Hampshire, and Texas.)
6. "Wine coolers" made the list with three states. (Kansas, Kentucky, and Pennsylvania.) You can make your own by mixing wine and ginger ale.
7. Bellini, Dark and Stormy, and Old Fashioned got two states each. And one state's top cocktail is really a mocktail. Shirley Temples are #1 in Nevada. (If you add vodka, it's a "Dirty Shirley.")
According to Google, here in Massachusetts, it's the Gin and Tonic.
Checking out Google search data, we were able to determine which cocktails were the most searched for from 115 different countries.
We can also see the total worldwide search volume for each cocktail.
The classics are classic for a reason: The Margarita, Mojito, Pornstar Martini and White Russian made up 80% of the total favorite cocktails for each country.
Popularity isn't everything: While the Old Fashioned, Bloody Mary, Sex On The Beach & Manhattan cocktails all made the top 10 of the world's most popular cocktails – no country had them as their outright favorite!

The Educated Barfly
What Are the Signature Drinks From Every State?
Check Out America's 50 Greatest Beach Towns to Live In