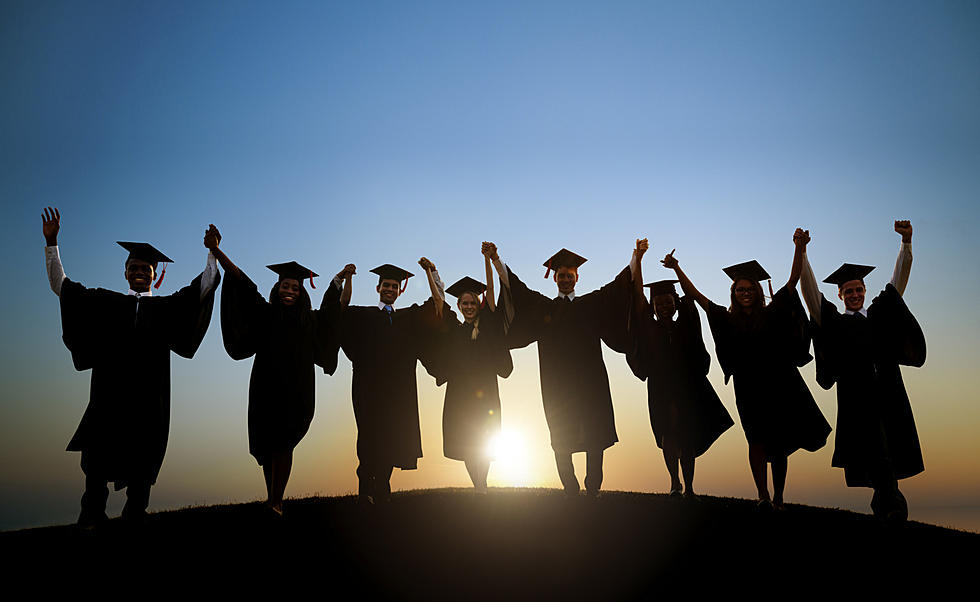 Two High Schools & Colleges Will Be Holding Graduation Ceremonies
Robert Churchill

The pandemic forced Pittsfield's two high schools to hold virtual graduations last year.
This year looks like Graduation will be a lot happier, as Taconic and Pittsfield High school plan to do graduations outdoors
With the state set to relax COVID-19 restrictions in May, this year's class will get the traditional ceremonial send-off with some modifications.
Superintendent Joseph Curtis on Wednesday told the School Committee that the district plans to hold its graduation ceremonies outdoors without capacity limits and with masking requirements.
Both high school ceremonies are set for Sunday, June 6. Taconic will be at 11 a.m. and PHS at 4 p.m. Both ceremonies will be held at the schools and will continue "rain or shine PHS has normally been held at Tanglewood but the music venue reportedly will not host any graduations this year.
As far as Drury High School and Greylock High School, both of their websites have no information pertaining to graduations for the class of 2021.
McCann Tech has their graduation slated for June 2nd, that is all the info that is posted at this time.
Southern Berkshire County School district also has nothing posted on its website about graduation.
On the college front, this year, due to the COVID-19 pandemic MCLA won't be able to celebrate commencement in the traditional way. However, they will make things as special as we possibly can for all of our graduating students.
Both the Class of 2020 and Class of 2021 will have a virtual commencement ceremony. The ceremonies will take place:
Class of 2021 Saturday, May 15, 2021, 1 P.M.
Class of 2020 Sunday, May 16, 2021, 1 P.M.
Williams College will hold an in-person Senior Celebration on Monday, May 31, 2021. The ceremony will begin at noon on the Farley-Lamb Field in the Weston Athletic Complex. The procession will begin at 11:30 a.m. from the Lee Track. Each senior will be permitted, two in-person guests. We'll also live-stream the celebration via this Commencement website and make archived videos available here for viewing around the world.
Gift Guide for the Tech-Savvy
How long it takes to binge 'The Office,' 'Game of Thrones,' and 50 other famous TV shows