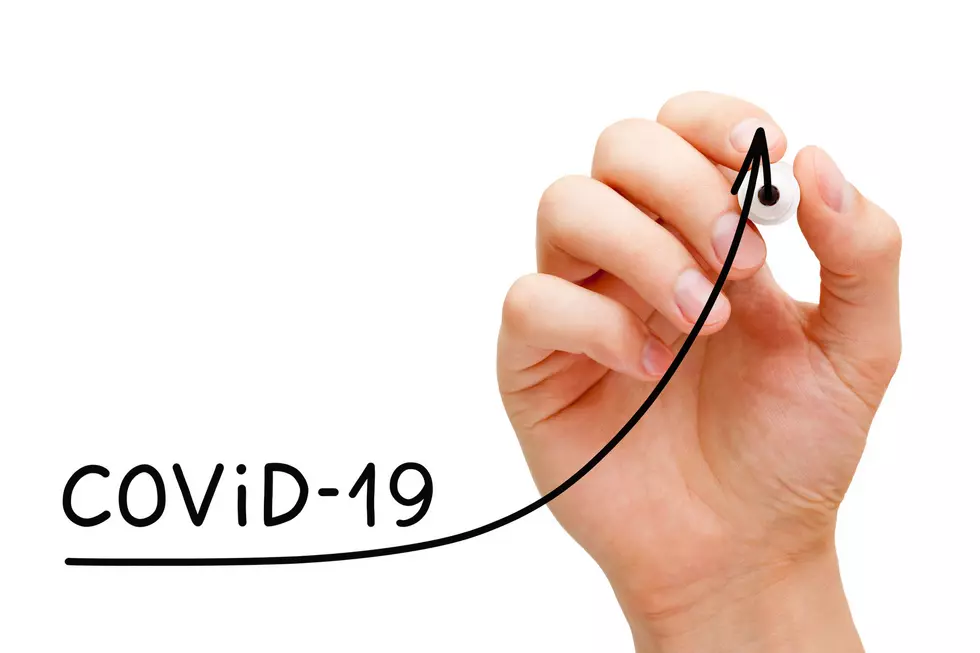 Western MA Towns At High-Risk For COVID-19 On The Rise
IvelinRadkov
Every Thursday, the Massachusetts Department of Public Health releases its weekly report on new COVID data. This week's report lists almost a dozen communities in Western Massachusetts that are at high risk for COVID-19 spread.
And some of those communities in the "red zone" are right here in Berkshire County: Adams and Williamstown. By the way, in case you were unsure, "red zone" means these cities and towns are at higher risk of contracting the virus than anywhere else in the state.
Keep in mind that only a few weeks ago, there were only two Western Mass communities that were at "high risk". Last week, that number jumped slightly with five spots listed in the red zone.
WWLP/22 News reports that the other Western Mass communities in the red zone are: Chicopee, Granby, Hampden, Ludlow, Monson, Orange, Palmer, Springfield, and Ware. Across the Commonwealth, there are 55 communities at high risk.
The Massachusetts Department of Public Health also reported that there are 17 local areas in the yellow zone. Communities designated as "yellow zones" mean they're not at as much risk as red zones, but they are still being monitored for their higher than ideal infection rates. There are a few in Berkshire County.
The communities listed as yellow zones:
Agawam
Amherst
Belchertown
East Longmeadow
Easthampton
Great Barrington
Holyoke
Lee
Longmeadow
North Adams
Pittsfield
South Hadley
Southampton
Southwick
West Springfield
Westfield
Wilbraham
Massachusetts has reported just a little under 600,000 confirmed COVID cases and 16, 844 deaths since the beginning of the pandemic.
For more on the story, feel free to visit WWLP's website here and you can get more weekly COVID public health data here.
LOOK: Answers to 30 common COVID-19 vaccine questions
While much is still unknown about the coronavirus and the future, what is known is that the currently available vaccines have gone through all three trial phases and are safe and effective. It will be necessary for as many Americans as possible to be vaccinated in order to finally return to some level of pre-pandemic normalcy, and hopefully these 30 answers provided here will help readers get vaccinated as soon they are able.