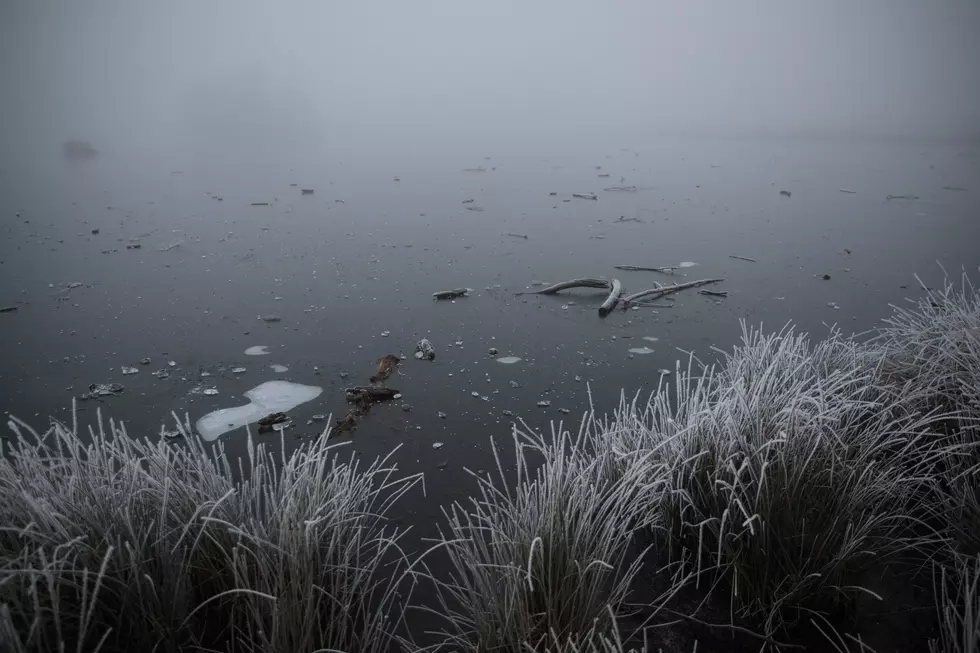 Jack Taylor/Getty Images
When in doubt, keep off the ice.
As daytime highs approach the upper 50's  by Friday, state and local officials caution against crossing seemingly solid lakes, ponds and rivers during the mild spell. The Berkshire Eagle reports that the DCR chief and Pittsfield fire Capt . Neil Myers noted the riskiest surface is river ice, or any waterway with an underlying current. 
"We want people to enjoy the frozen landscape from the shore," added Roy.
 State and local officials are discouraging people to not cross seemingly solid lakes, ponds and rivers during the upcoming mild spell.  Failure to heed thinning ice can be deadly. A person who falls into icy waters can quickly experience hypothermia- like symptoms, which can become fatal if not treated immediately. With the weather going through  a warm trend it is good to know these tips from the DCR,this is good to know even when temps are winter normal.
Ice on moving water in rivers, streams and brooks are never safe. The thickness of ice on ponds and lakes depends upon water currents or springs, depth and natural objects such as tree stumps or rocks. Daily changes in temperature cause the ice to expand and contract, which affects its strength. Because of these factors, no one can declare the ice to be absolutely "safe".
Other ice safety tips from the DCR:
• Never go onto ice alone.
• Always keep pets on a leash; never attempt an animal ice rescue, instead, call for help.
• Snow-covered ice can keep it from freezing and hide cracks and weak spots.
• Ice formed over flowing water is generally weaker than ice over still water.
• Ice seldom freezes or thaws at a uniform rate.
• Ice can be a foot thick in one spot or an inch thick in another.
 Courtesy of YouTube/ Tech Insider/Producer Rob Ludacer