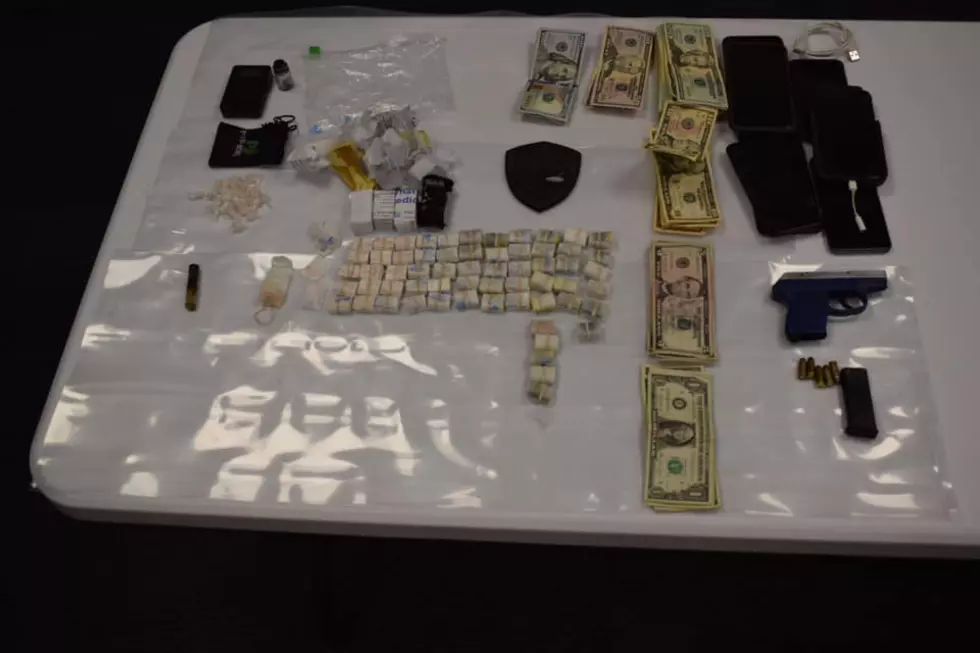 BPD Arrest Six More In Ongoing Drug Investigation
Bennington Police Dept
On Tuesday, November 17, 2020, The Bennington Police Department executed a search warrant in connection to an ongoing narcotics investigation in the town of Bennington.
As reported in a media release, detectives from the Bureau of Criminal Investigation, Officers from the Patrol Division and the K-9 Unit executed a search warrant at 400 Dewey Street, Apt 8 at 8:11 pm.
Bennington Police arrested Sara Simpson, age 25 of North Adams, MA, Varian Lefebvre, age 26 of Holyoke, MA, Giobanny Feliciano, age 19 of Holyoke, MA, Edwin Colon age 21 of Holyoke, MA, Abimael Rivera-Heredia, age 26 of Holyoke, MA, and Robert Hill, Jr., age 49 of Bennington.
All six were charged with heroin trafficking, heroin sale, heroin possession, sale of cocaine, possession of cocaine, use of a firearm-selling/dispensing drugs, and conspiracy.
During the search, officers seized 818 bags of suspected heroin, 7.5 grams of suspected crack cocaine, regulated prescription drugs, a .32 caliber hand gun, cell phones, a scale, drug packaging material, and $1,282.00 in US currency.
Simpson, Lefebvre, Feliciano, Colon and Rivera-Heredia were all held for lack of $25,000 bail and were scheduled to appear in Vermont Superior Court-Bennington Criminal Division on Wednesday, November 18, 2020 at 12:30hrs.
Hill was released on a citation to appear in Vermont Superior Court Bennington Criminal Division on December 14, 2020.
Analytical Support from the Vermont National Guard-Counterdrug Program, Vermont State Police and Bennington County Sheriff's Department assisted with this search warrant.
Anyone with information involving drug activity in the Bennington, Vermont area is asked to contact the Bennington Police Department at (802) 442-1030 or through the Bennington Police Department website, www.Benningtonpolice.com.

Enter your number to get our free mobile app
TOP 10: The best holiday TV specials of all time, ranked