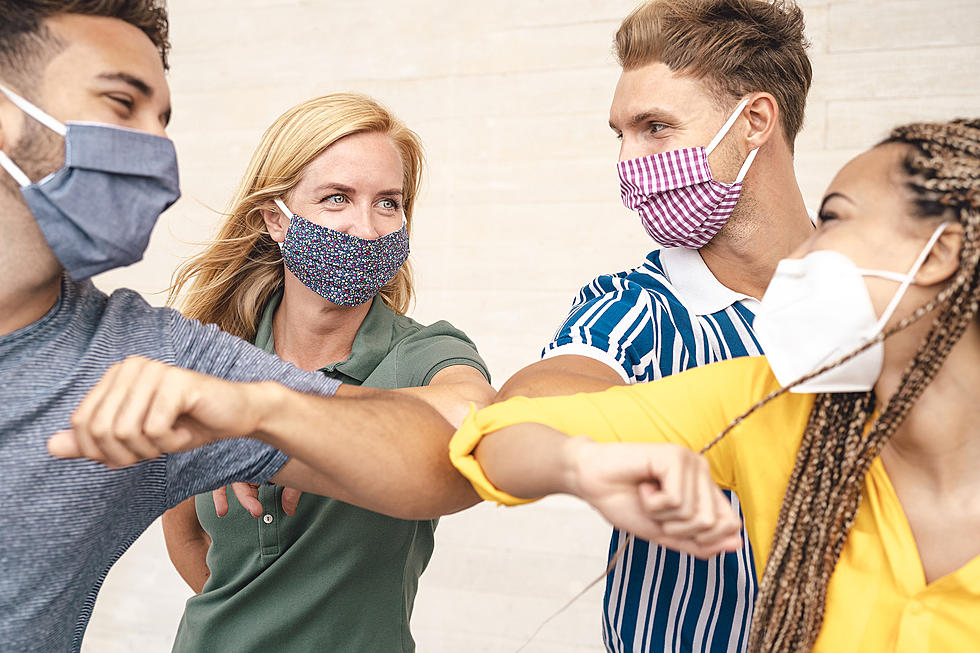 Here Are The Places You Will Need To Mask Up In North Adams
Alessandro Biascioli
The recent increase in positive COVID-19 cases in the City of North Adams and other communities, including among vaccinated residents, reminds us that the continuing need for caution in the face of the COVID-19 virus, especially in light of new and prevalent COVID variants.
With current circumstances being what they are right now, and in order to protect vulnerable staff members and residents, all visitors to public buildings in the City of North Adams will be required to wear a face-covering during their time in the building effective today Friday, August 6.
In addition, all city employees must wear a face covering when interacting with the public, and when employees are not in their department area or in hallways or otherwise moving through buildings. Fully vaccinated employees may remove masks at their desks or in their work areas, however unvaccinated or partially vaccinated employees must remain masked at all times while at work.
This action applies to all public buildings including City Hall, the North Adams Public Library, the Mary Spitzer Senior Center, the public safety building, and other city facilities. North Adams Public Schools buildings will follow the joint DPH and DESE guidance regarding masks in school issued on July 30, 2021.
Data demonstrate that COVID vaccines are highly effective at preventing serious illness and death, and that the overwhelming majority of hospitalizations and serious COVID infections remain among unvaccinated individuals. However vaccinated individuals may experience COVID infections and symptoms and can spread COVID to others, including and especially to the unvaccinated and those with underlying health conditions that make them particularly vulnerable to COVID.
Those who are exempt from the face coverings requirement include:
• Children under five years of age;
• Persons for whom a face mask or covering creates a health risk or is not safe because of any of the following conditions or circumstances:
o Face mask or covering affects the person's ability to breathe safely;
o Person has mental health or other medical diagnoses that advises against wearing a face mask or covering;
o Person has a disability that prevents them from wearing a face mask or covering; or
o Person depends on supplemental oxygen to breathe.
As always, positive cases in our community remind us to remain vigilant and not take for granted the risks presented by COVID-19. It also is a reminder of the best practices and guidelines that we can use to take care of ourselves and those around us:
• Stay home and limit gatherings if you aren't feeling well;
• Continue to practice social distancing, and wear a mask or face covering in enclosed public space;
• Wash your hands often;
• Take good care of your health, especially if you have chronic health conditions like asthma, cancer, diabetes, or heart disease;
• Follow the directions of public health professionals if you're directed quarantine or isolate due to possible COVID-19 contact; and
• Practice self-care to take care of your body, mind, and spirit, and check in with family members, friends, or neighbors who may be feeling vulnerable.
If you haven't received your vaccination yet:
• See where the Berkshire Mobile Health Unit will be next and please note we're working on getting the Mobile Health Unite to downtown North Adams tomorrow (Friday, August 6, during the Motorama Cruise-in event)
• Visit a BHS Testing Center to receive a vaccination – the closest location is at the BHS site at 98 Church Street next to the North Adams Public Library"

Pac-Man Facts: 40 Easily Digestible Bits of Arcade-Game History
From his arcade-game fame to his own TV show and appearances on all kinds of collectibles, a look back at Pac-Man.
LOOK: 40 Discontinued & Special Edition Kellogg's Cereals