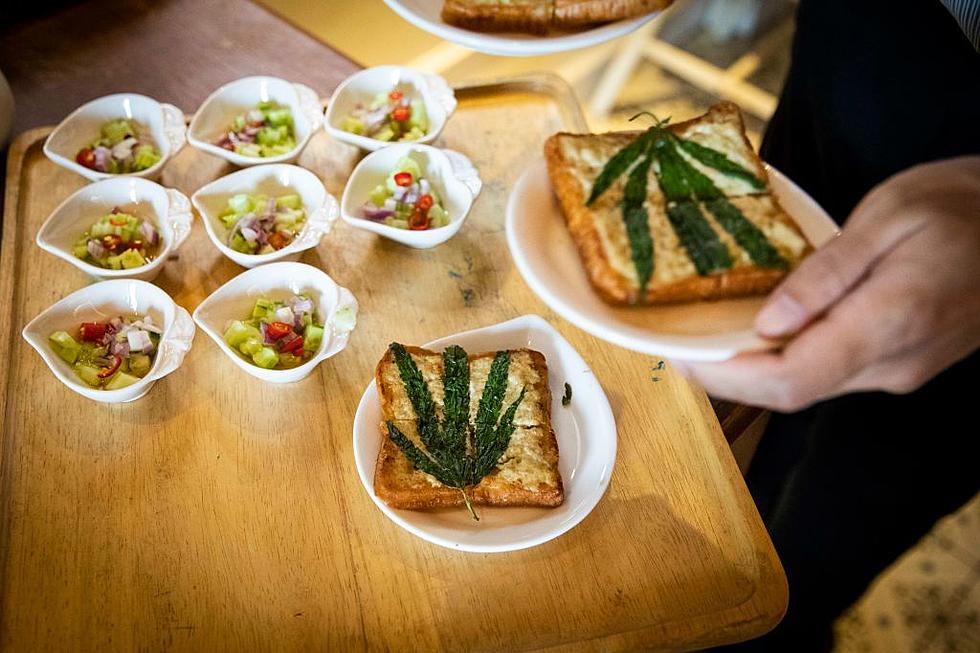 "Chopped 420" launching in April on the Food Network
Getty Images
The Food Network is preparing to launch a competition show based around the use of cannabis infused products next month.  According to deadline.com, a takeoff of the popular Food Network "Chopped" will be launched on Discovery + on April 20th called "Chopped 420."
Like the original Chopped format, there will be a host moving the program forward and a number of judges tasting each dish and determining who will continue to the next rounds and then the final decision of the winner of that show's competition.
According to deadline.com, the host of "Chopped 420" will be comedian Ron Funches. The judges will be made up of chefs, comedians and a cannabis activist.  The chefs include Esther Choi, Luke Reyes and Sam Talbot.  Comedian Tacarra Williams and cannabis activist Laganja Estranja will round out the judging panel.  Like the original 'Chopped," "Chopped 420" will award a $10,000 grand prize to the winner of the competition.
The show will be the first series in the network's history that chefs will utilize cannabis as an ingredient in their preparation of their dishes.  The launch of "Chopped 420" will be on April 20, or 4/20…significant in the cannabis universal time of day to smoke weed.  There are many pro-cannabis events in the U.S. and around the world scheduled on April 20th to promote marijuana reform and other cannabis related events.
Currently cannabis is still not recognized as a legal substance by the federal government.  That could change under the Biden administration.  Cannabis use and sales has been decriminalized for recreational consumption in 16 states, including Massachusetts and 36 states have passed laws to allow for medical cannabis use.
KEEP READING: 3-ingredient recipes you can make right now
KEEP READING: 3-ingredient recipes you can make right now