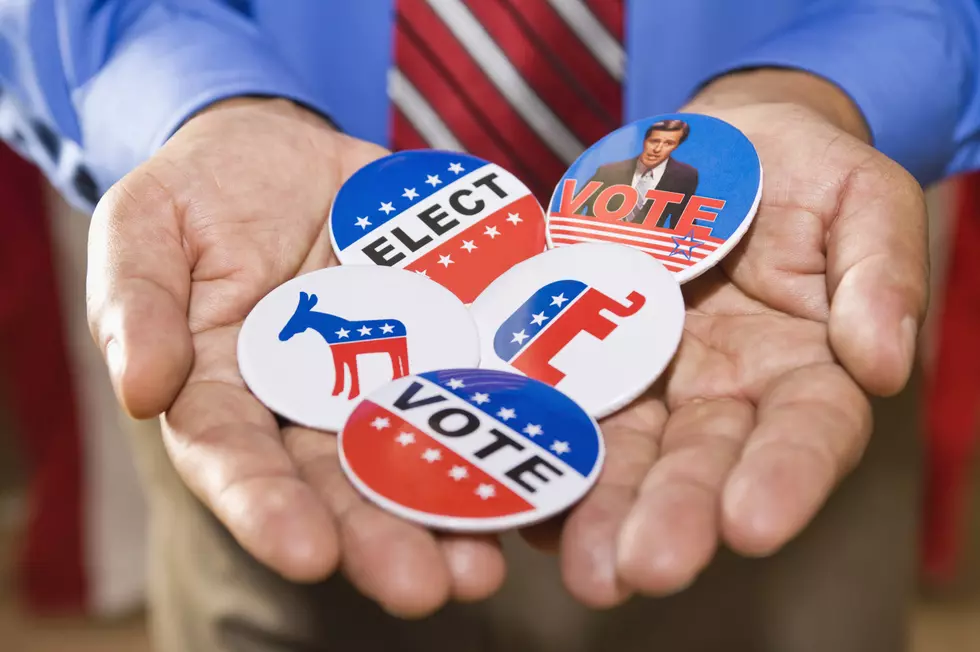 Fed Up, Berkshire County? Run For Public Office
Thinkstock Images
Are you fed up with certain things in Berkshire County? I know I am. We all love to bitch and complain about things because, at the very least, it helps get things off our chests...at least for a little while.
Too many potholes around where you live or work? Unless you live or work on the planet Jupiter, I'll assume the answer is yes. Come to think of it, there's probably plenty of potholes on Jupiter, as well.
I remember years ago, probably early 2000s, I had just left the Luau Hale restaurant after buying my sister and her family a gift card(it was around Christmastime) and it was already dark outside. I'm driving down Holmes Road and somewhere between the entrance to Shetland Drive and Miss Hall's School, I hit what must have been the Grand Canyon of potholes. I couldn't swerve around it because of oncoming traffic so needless to say I pretty much hit it dead solid perfect.
That pothole caused so much front-end damage that I eventually ended up getting a new car(well, new to me) because it was cheaper than getting mine fixed. Point is, I loved complaining about that pothole. I still love complaining about that pothole. Why? Because even though it didn't change anything, it made me feel a little better.
Hey, what about crime? Too much crime in your neighborhood? Shootings? Drugs? Home or car break-ins? If you're tired of it and, more importantly, you're tired of complaining about it, DO SOMETHING about it.
If you think you can do a better job in a local public office, good news. The Office of the City Clerk in Pittsfield has announced that nomination papers will be available starting this Friday, April 2.
You want to run for City Councilor? How about School Committee member? Offices on this year's municipal ballot include: Councilor at Large(4), Ward Councilor(one from each of the City's 7 wards), City Clerk, or School Committee(6).
Nomination papers will be available at the Registrar of Voter's Office located in Pittsfield City Hall, 70 Allen Street, Room 101, during normal business hours of 8:30 a.m. – 4:00 p.m.
For more information including signature requirements and filing deadlines, please click here.
How Many in America: From Guns to Ghost Towns
Can you take a guess as to how many public schools are in the U.S.? Do you have any clue as to how many billionaires might be residing there? Read on to find out—and learn a thing or two about each of these selection's cultural significance and legacy along the way.