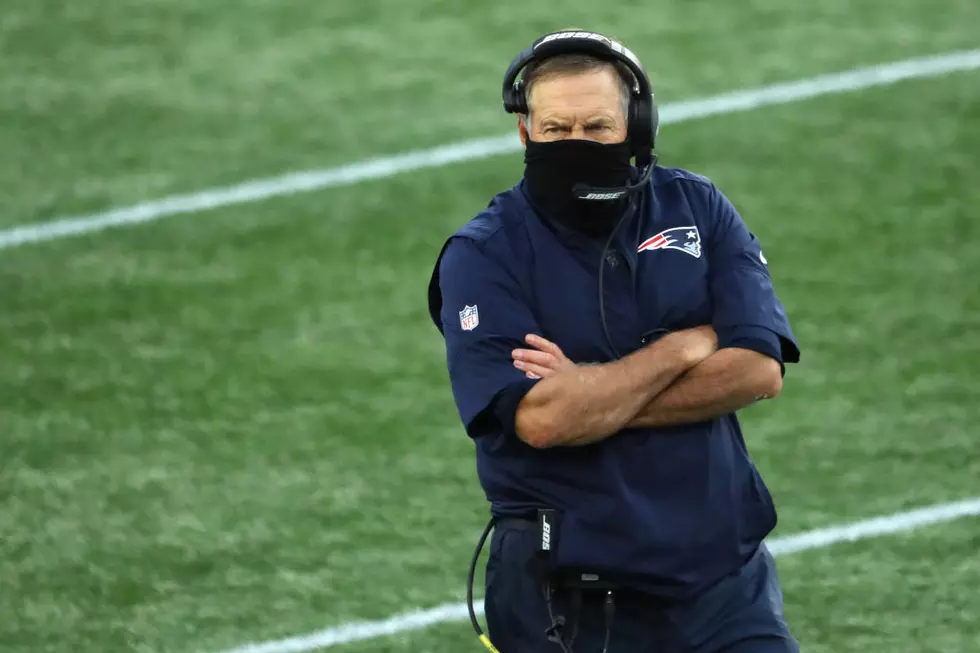 PATRIOTS vs. JETS TONIGHT ON MNF…Listen to the Game on WNAW 1230-AM and WBEC 1420-AM
Getty Images
The Patriots take on the Jets in the Meadowlands tonight on Monday Night Football.  You can listen to the Patriots on WNAW AM 1230 in North Adams and WBEC AM 1240 in Pittsfield.  The NFL prohibits stations from streaming games online and on station APPs.  Listen to the pregame show beginning at 7:30 with the kickoff at 8:15.
The Pats have lost their last 4 games and sit at 2 wins and 4 loses so far on the season.  The 2 and 4 record put the Pats in 3rd place in the AFC East behind the streaking Bills who won again yesterday and sit at 7 and 2.  The Dolphins kept pace edging out the Cardinals and are second in the division with a 5 and 3 record.  If the Patriots don't win against the Jet all hell will break loose in Patriots Nation.  The Jets currently winless on the season with a record of 0 and 8.
The Pats defensive star Stephon Gilmore will miss his second straight game tonight with a knee injury.  Also announced yesterday Wide Receiver N'Keal Harry is out with a concussion and rookie Running Back J.J. Taylor is not playing due to illness.
The Patriots have been faced with adversity this season from the start with a host of their star players sitting out the season because of the pandemic.   The pandemic did hit the Pats hard with Cam Newton and Stephon Gilmore, the core of their offence and defense testing positive earlier in the season and surely feeling the effects when they returned to the field.  The rescheduling of games, lack of practices and a host of other injuries have put the Pats in a tough position to recover the season.
The line on the Patriots by the odds makers in Vegas have the Patriots favored by 10-points.  The over-under sits at 42.5.
Below is are the remaining games left in the Patriots 2020 season.
Monday Nov. 9 at New York Jets, 8:15
Sunday Nov. 15 vs. Baltimore, 8:20
Sunday Nov. 22 at Houston, 1:00
Nov. 29 vs. Arizona, 1:00
Sunday Dec. 6 at Los Angeles Chargers, 4:25
Thursday Dec. 10 at Los Angeles Rams, 8:20
Sunday Dec. 20 at Miami, 1:00
Sunday Dec. 28 vs. Buffalo, 8:15
Sunday Jan. 3 vs. New York Jets, 1:00
Enter your number to get our free mobile app
TACKLE THESE: Check Out the Best Uniforms In Each NFL Team's History