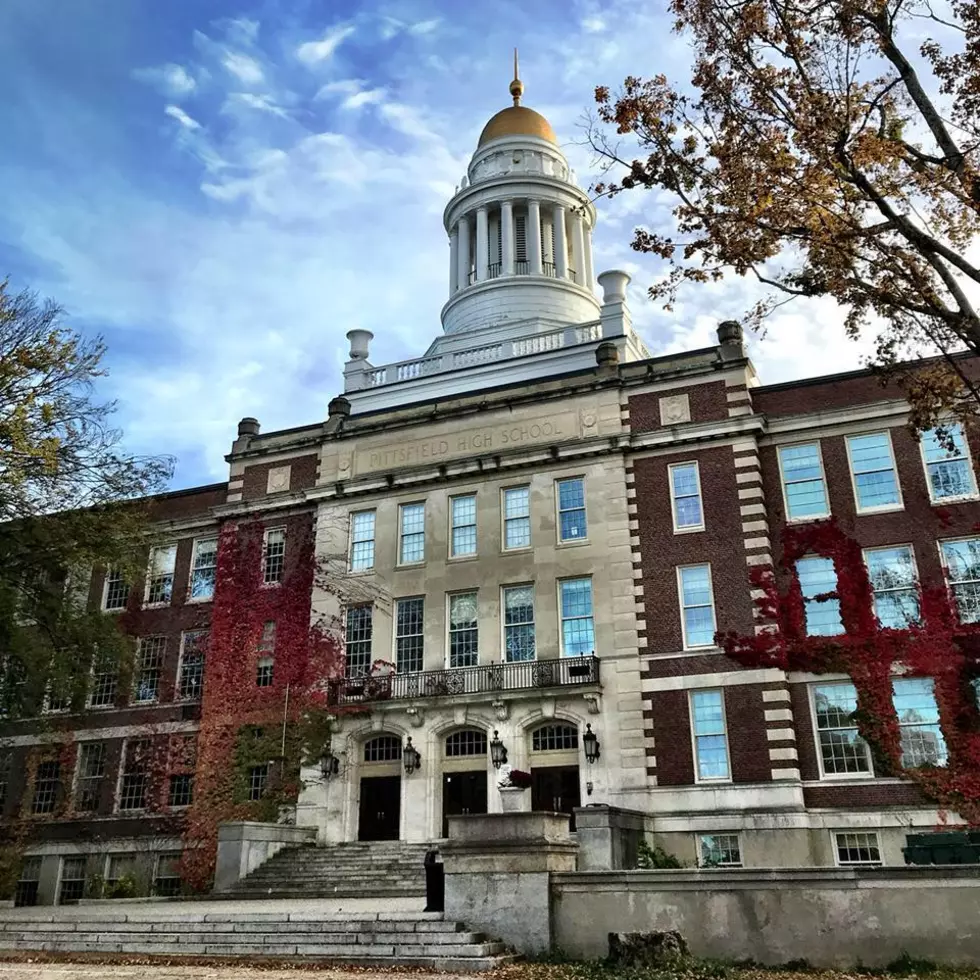 Poll: Does Pittsfield Need Police Officers (SROs) In The Schools?
#4 Pittsfield High School is an above average, public school located in Pittsfield, MA. It has 803 students in grades 9-12 with a student-teacher ratio of 11 to 1. According to state test scores, 72% of students are at least proficient in math and 87% in reading.
School Resource Officers will be back in the Pittsfield Public School system for the 2021/2022 calendar year, but it almost didn't happen. The school committee voted recently to extend the program for another year; Mayor Tyer was on-air on Wednesday to explain why.
First off, if you are unfamiliar with what School Resource Officers (SROs) do, the following is a description from PPD's website.
The Pittsfield Police Department's School Resource Officers are part of a proven community policing strategy that provides front-line law enforcement services to vulnerable populations; in this case, school age children. The Department currently places SROs in certain schools to maintain order, address safety and security concerns, investigate crimes, serve as liaisons with school administrators, and participate in educational activities.
While SROs work closely with their respective school administrators, they are fully certified police officers whose assignment is to police the schools, the surrounding neighborhoods and the student body. SROs investigate a variety of offenses, conduct follow-up investigations on behalf of Patrol and the Detective Bureau, and provide the rest of the Department with real time information about issues related to school age children.
SROs specialize in early intervention and diversion strategies, designed to provide a safe and crime free environment in our middle and high schools.
For the 2020/2021 calendar year, officers Jessica Godfroy and Andrew McMahon were present at Pittsfield High School and Herberg, plus Taconic High School and Reid Middle, respectively.
Slater: I had heard through the grapevine that they were toying with the idea of eliminating SROs from Pittsfield's school system? Is that true?
Tyer: So, we will have school resource officers in our schools for this coming school year. This became a topic of discussion at the school committee because Chief Wynn, and the Superintendent, Joe Curtis were working together to develop a brand new memorandum of understanding about what is the role of our school resource officers, what are their responsibilities, what are their training expectations, and how are they hired? So, that memorandum of understanding was placed on the school committee agenda for members to review and to ask questions about. Some concerns were raised, understandably, about the role of SROs and the impact that it might have on some kids who feel afraid of, or uncomfortable around police officers. So, there was a policy discussion about that, and there was a pause about how to proceed; however, the agreement has been signed and SROs will be in our schools this year and while we're bringing that program back, we're gonna take a look at other models. We might look at...are there other ways to have police presence that eases some of the anxieties that might be experienced by some who see a police officer in a school. So, all that work is going to be taking place over this next year. At the same time, the state is undertaking a whole review of policing in the commonwealth and there might be some new elements around SROs that comes out of that work.
Slater and Marjo went on to discuss the perception of a School Resource Officer's present-day role...sort of a community member, relationship and trust-building, rather than a disciplinarian.
Tyer: I think there are some misunderstandings about the role of SROs, they really do serve as a conduit for building trust and confidence; however at the same time, you can't diminish or discount how some feel...because some kids may come to school and their family has had an interaction with a police officer outside of school that may form that student's opinion or feelings about police...that has to be in the mix of 'how do we go forward'.
So...we wanna know...
50 Most Popular Chain Restaurants in America
YouGov investigated the most popular dining brands in the country, and Stacker compiled the list to give readers context on the findings. Read on to look through America's vast and divergent variety of restaurants—maybe you'll even find a favorite or two.
LOOK: 15 Discontinued McDonald's Menu Items