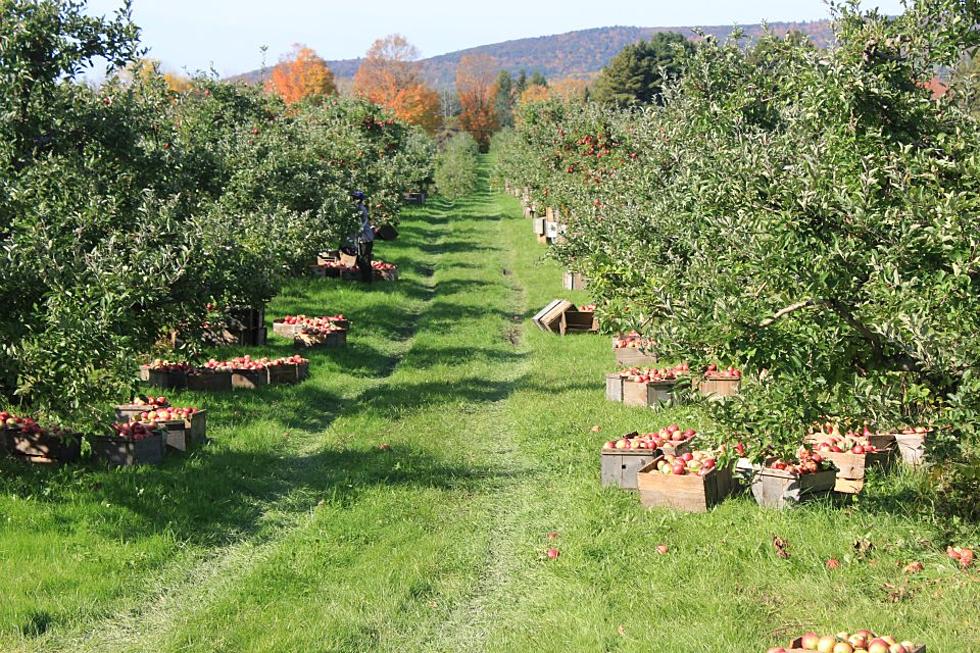 Take A Date To One Of These Fabulous Places In The Berkshires
Bartlett's Facebook
Case scenario: You just met someone and the first date needs to exceed perfection. We have some suggestions on day trips that are accessible throughout the beautiful Berkshires as this could lead to a second get-together down the road. Here are some suggestions as you and your prospective "significant other" can look back at that premiere moment and you can also make some long lasting memories in more ways than one. Make sure you both wear a good pair of walking shoes as there is plenty of territory to cover. Let's get started:
Stockbridge is one of the top destinations in the Berkshires for locals and visitors. The area is surrounded by routes 7, 102 and 183 as this walkable locale in the heart of downtown would be perfect for those who want to experience a memorable first date.
For starters, a mandatory trip to The Norman Rockwell Museum is full of history as you will be mesmerized by the legendary artist's creations that are hanging throughout the venue's walls.
An outdoor walk at The Berkshire Botanical Garden is the ideal setting for viewing the flora and enjoying nature in our backyard. Catch a play at The Berkshire Theater festival and guided tours of historic homes including Chesterwood, The Mission House and Naumkeag  Museum and Gardens (ideal to check out during the holiday season with their fabulous light show).
Just south of Great Barrington, Sheffield awaits you as the village provides plenty of opportunities for the perfect road trip which is within close proximity in south county. With a population of around 3,000 residents, Sheffield has a lot to offer.
For starters, take in a performance at the historical Dewey Hall as this venue has been in operation since 1887 (Grover Cleveland was President of The United States when this milestone occurred). The Bushnell-Sage Library on Main Street has plenty of events for all ages and check out some of their unique art exhibits.
Take a stroll to The Thom Reed UFO Monument Park located just past the famed covered bridge as the scenery is just right for that beautiful walk with that special someone. Plus, dining options are plentiful in this vicinity just past the Connecticut border.
"Lovely Lenox'" has 5,000 permanent residents and also serves as the home base of Tanglewood. Log on to their web site and get your tickets for some exciting concerts that are on this summer's agenda including The Steve Miller Band, Led Zeppelin lead singer Robert plant teaming up with Alison Krauss, John Williams and Yo Yo Ma just to name a few. A footnote: Both of James Taylor's concerts are sold out. The venue also has plenty of opportunities to catch a fabulous concert courtesy of The Boston Symphony Orchestra which will set a romantic mood in high fashion. The area also has a plethora of amazing restaurants as our advice to you: "Bring your appetite".
You are just one step away from the beauty and majesty of the March Cataract Falls at Mt. Greylock State Park. Pack a picnic lunch  and definitely bring your camera along as this is one of the best adventures you will experience in Massachusetts, and you'll want to remember your visit. Adams features plenty of green space and a wonderful spate of hidden dining gems. Bascom Lodge provides an ever-rotating menu along with a stunning mountain view. Or you can be brave and trek up on the top of Mount Greylock. For more information, you can access this link by going here.
If you're in the mood for maple, Worthington is home to many agricultural endeavors, including the manufacturing of maple syrup, with three sugar houses open nearly year-round. The hidden treasure is located east of the Berkshires in neighboring Hampshire county. Some attractions to satisfy your sweet tooth include High Hopes Farm where their specialty is serving up a sugar house buffet on the weekends during the spring and fall. You can also enjoy seasonal, local food at The Goldenrod Tavern. Both are located on Huntington Road.
Now is the time to take a trip as the maple syrup sugaring season is in progress until April as you can get a first hand look at how your favorite pancake topping is produced.
BOTTOM LINE: Bon Voyage and Good Luck as one of these locations in our backyard  will truly impress the person you are spending time with. Location, Location, Location! That phrase truly applies in this situation.
LOOK: Route 66's quirkiest and most wonderful attractions state by state
Stacker
compiled a list of 50 attractions--state by state--to see along the drive, drawing on information from historic sites, news stories,
Roadside America
, and the National Park Service. Keep reading to discover where travelers can get their kicks on Route 66.