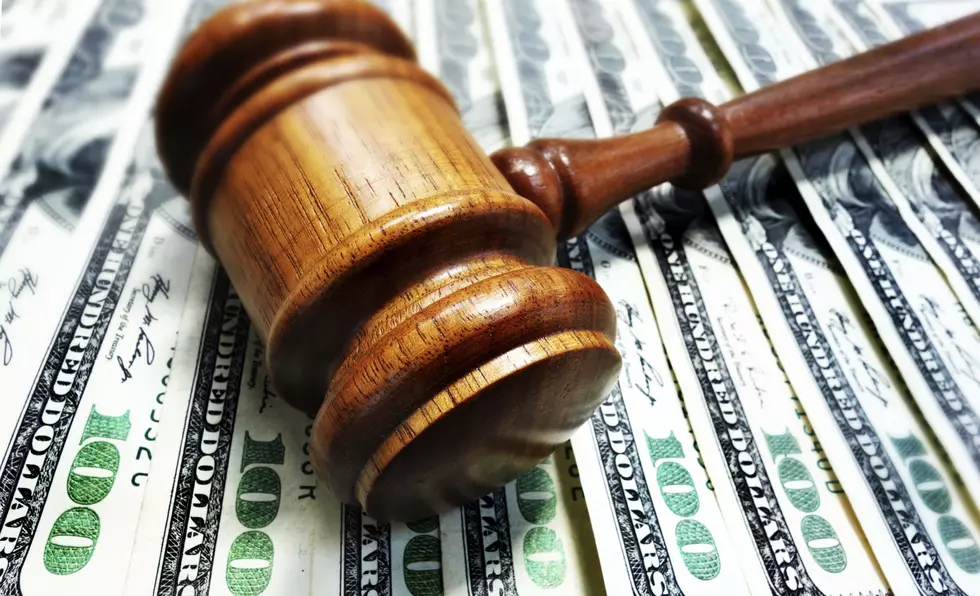 WUPE Radio Auction June 2018: Big Ticket Items
zimmytws
The next Great Radio Auction on Whoopee FM is coming up Friday afternoon, June 22 and Saturday, June 23. Nothing ever goes for full retail price, so get ready to save money on fantastic items from around the Berkshires.
If you haven't pre-registered for a bid number, you can do that right here.
Here are the Big Ticket Items for the upcoming Great Radio Auction:
Aerus Electrolux: 383 North Street, Pittsfield -  Lux Guardian Angel Air Purification System ($800.00 Value)
Do you wake up each morning with a stuffy nose?  Does your office seem to collect dust along with paperwork?  The Guardian Angel is a portable true HEPA air purifier with five (5) stages of filtration that removes 99.97% of contaminants from the air.  Perfect for areas where you spend most of your time.  Good for up to 1,000 square feet.  Weighs just 9.2 pounds.  Super quiet operation.  No cash refunds.
Morrison's Home Improvement: 674 North Street, Pittsfield - Two (2) double hung "Quantum 2" vinyl windows, with heat mirror glass ($1,590.00 Value)
Need windows? Two (2) double hung "Quantum 2" vinyl windows, with heat mirror glass.  Windows generate up to 49% fuel savings with R-10 insulating glass & R-25 frames.  Value includes window units up to 101 United inches, and white vinyl only.  Optional Grids and full screens are at NO additional cost.  Value also includes professional installation – removal and replacement of window in frame opening size provided, with removal & re-use of existing stops.  Certificate excludes permit fee, dry rot, re-framing, new window trim and/or stops.  Larger units and alternative colors available at additional cost.  No cash value or substitutions.  
Morrison's Home Improvement: 25 Pittsfield Road, Lenox - 5 or 6-foot Sliding Patio Door ($2,239 Value)
Comes complete with heat mirror power-Q 10 glass, the most energy efficient window glass made in the U.S.  Value includes Standard 5 or 6 foot white on white sliding patio door and screen door.  Removal of existing door and professional installation of new door in fram opening size provided included!  Installation includes removal & re-use of existing stops.  Certificate excludes permit fee, dry rot, re-framing, new trim and/or stops.  Larger units and alternative colors available at additional cost.  No cash refunds. 
Sondrini Enterprises: 343 Pecks Road, Pittsfield - Sunlight Retractable Patio Awning by Sunesta ($3,950.00 Value)
Offering motorized operation with manual override in the event of power outage. 3 frame colors white, clay and beige and this awning has a "smart tilt" option which allows home owners to adjust the pitch of their awning to block sunlight at all angles. This awning is 12' wide and 10' deep and can be mounted on a wall (other options available).  You have over 160 fabric colors to choose from and installation is included from Sondrini Enterprises. Also comes with an industry leading ten year  warranty on the fabric, and comes with a lifetime manufacturer's warranty on the frame.  Upgrades available to 40 feet wide and a 14/8 projection.  Miami Dade wind approved.  Total retail value with tax and installation is $4,450, but current promotion brings the retail value to $3,950. No cash refunds.   
Benchmark Kitchens, Inc: 349 State Road, North Adams - 11-New Fabuwood Galaxy Frost Line Kitchen Cabinets ($5,007 value)
With this certificate, you will receive a visit by a Benchmark Kitchens designer, and they will help lay out these 11 cabinets to fit your home.  Frost Line is a bright painted white. Sizes and finishes can be adjusted to accommodate your space.  Call or stop by Benchmark Kitchens.  Installation is not included, and upgrades are available.  No cash refunds. To check out photos and get started on preparing your dream kitchen, click here.
Thermo Expert: 360 Pecks Road, Pittsfield: A Pair of Standard Double Hung National Vinyl Northwind II Windows ($1,200 Value)
Keep your home's temperature comfortable and your electric bill down with these quality windows from Thermo Expert, voted best in the Berkshires!   These windows are double hung, foam filled frame, low E glass, Argon gas between double pane glass, 100% virgin vinyl extrusion, fusion welded corners, custom manufactured to 1/8 inch, energy star rated and includes standard installation and delivery!  And best of all, they come from the Experts at Thermo Expert!  Thermo expert only hires AMMA certified installers, so you can trust them in your home.  NO CASH VALUE.
Crown Jewelers: Allendale Shopping Center, Pittsfield - 14-Karat Gold Ring ($1,625 Value) View Photo Here
This 14-karat gold diamond fashion ring from Crown Jewelers have diamonds that total .27 carats in total weight, which is considered a quarter carat. No cash refunds.
Healthy Image Coolsculpting: 616 Main st. Williamstown - $750.00 Vouchers
Healthy Image Coolsculpting is a non-invasive fat removal treatment that is quick, easy and virtually pain free. CoolSculpting technology allows  highly trained and certified staff to precisely target, freeze, and reduce fat cells beneath the skin and deliver controlled cooling to specific areas. Perfect for focusing on stubborn fat that diet and exercise may not be able to reach. For more information, check it out here.