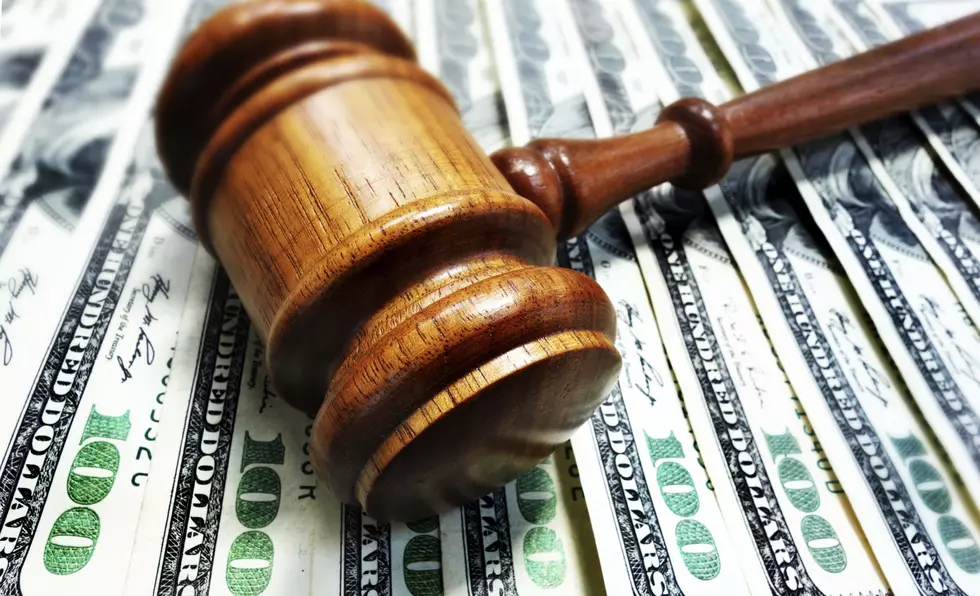 March 2018 WUPE Radio Auction: Big Ticket Items
zimmytws
The next Great Radio Auction on Whoopee FM is coming up Friday afternoon, March 23 and Saturday, March 24. Nothing ever goes for full retail price, so get ready to save money on fantastic items from around the Berkshires.
If you haven't pre-registered for a bid number, you can do that right here.
Here are the Big Ticket Items for the upcoming Great Radio Auction:
H.D. Reynolds - 52 Church St., Cheshire: Brand New 2016 Simplicity 2691174 Tractor ($3,500.00 Value) Click to View Photo
Features a 48" Fabricated, Free Floating Mower Deck allows the deck to follow the contours of your lawn giving a scalp-free cut. The full-width rear rollers provide a smooth finish allowing you to create ballpark lawn stripes. Also, the 25 HP Dependable Briggs & Stratton Engine is designed to deliver world-class endurance and power, the Briggs & Stratton Professional Series Engine comes fully featured. Enhanced power, easy starting, smooth, quiet lawn mowing and professional results are just a few. Complete with a 3-year limited warranty.
Thermo Expert - 360 Pecks Rd., Pittsfield: Pair of Standard Double Hung Windows ($1,200.00 Value)
Keep your home's temperature comfortable and your electric bill down with these quality windows from Thermo Expert, voted Best in the Berkshires! These windows are double hung, foam filled frame, low E glass, Argon gas between double pane glass, 100% virgin vinyl extrusion, fusion welded corners, custom manufactured to 1/8 inch, energy star rated and includes standard installation and delivery! And best of all, they come from the experts at Thermo Expert; who only hires AMMA certified installers, so you can trust them in your home.
Morrison's Home Improvement - 25 Pittsfield Rd., Lenox: 5 or 6-foot Sliding Patio Door ($2,239.00 Value)
Comes complete with heat mirror power-Q 10 glass, the most energy efficient window glass made in the U.S. Comes complete with screen and is white on white in color. Professional installation and removal of old patio door is included! A potential additional cost is possible if they can't use existing interior or exterior trim.
Coon Self Storage - 658 US-Rt. 20, New Lebanon, NY: One Year 10X20 Storage Unit Rental ($1,140.00 Value)
Looking to do some spring cleaning? Or maybe you're in the process of moving or downsizing your home? Whatever your self-storage needs, Coon Self Storage provides safe and convenient storage options for the most affordable prices around. This 200 square foot, unheated self-storage rental is 10 feet by 20 feet and similar in size to a large garage; ideal for storing a large 3-4 bedroom house. This unit will comfortably fit a car, winter toys like snowmobiles and ice fishing gear, as well as furniture, and anything that may be cluttering your home, garage or yard. Rental is for 12 consecutive months and expires one year after activation date. Lease must be signed upon activation. Call to schedule appointment to sign lease. Activation must start in 2018. May upgrade to a larger unit or longer lease for an additional cost.
Morrison's Home Improvement - 25 Pittsfield Rd., Lenox: Two (2) Double Hung "Quantum 2" Vinyl Windows with Heat Mirror Glass ($1,590.00 Value)
Glass package offers an R-10 insulating value up to 49% fuel savings achieved with its R-25 frames. Available in white vinyl only. Window sizes can be up to 101 United inches. Grids and full screens are at NO additional cost. This includes professional installation. Certificate excludes dry rot, re-framing, new window trim installation, or window stops and picture framing of windows.
Shed Man - 906 US Rt. 20, New Lebanon, NY: 4'x6'x6' Lean-To with Grey Trim ($1,408.32 Value) Click to view photo
This Lean-To is built with 6" back wall and doors on the shorter wall in the front, made to go right next to a house. This is designed to allow proper rain drainage.
State-of-the-art features and outstanding efficiency. Designed to meet your heating needs. 40,000 BTU's, 63% efficiency rating! 800-1,600 sq. feet heating capacity up to a 10-hour burn time. Easy to start, operate and maintain.
Does not include delivery and installation.
Culligan Water of Lenox - 392 Pittsfield Rd, Lenox: Aqua-Cleer Advanced Drinking Water System ($1,300.00 Value) Click to view photo
With five stages of filtration and 14 filter options, Aqua-Cleer offers more filtration options that any drinking water system on the market. Depending on what's in your water, Culligan can configure your system to target specific contaminants such as arsenic, volatile organic compounds and Benzene. Package includes standard installation in Berkshire County and sales tax.
If you are outside Berkshire County, any local plumber can install.
Cook with the ease of a gas stove top and the control of convection oven all in one. Great for any serious cook or just the occasional chef. Dimensions are 30 in. wide and 28.3 in. deep. Sales tax and delivery up to a 40 mile radius included.